Strictly following the beaten path of releasing two opposing sets each time, Zvezda has provided a VVS ground crew to match the Luftwaffe set 6188.
There's a reason the review is uploaded after the German crew – the kit has something special in it. Figures are made after the characters from the Soviet movie "Only Old Men Are Going to Battle" – a fragment is shown below:

Just have a look at these two (esp. the one on the left):
and you will understand what I mean.
Now… "Old men" is rather used for experienced ones rather than aged. In war where life expectancy on the battlefield was measured in hours and medals were presented for surviving 20 combat flights you could consider such a veteran the squadron's old man. But I digress.
Two green sprues host 5 figures, a bunch of bases, a fuel drum with a manual pump on top, a pair of ammo crates and a bit crude FAB-50 bomb.
Again – natural poses, more detail than expected from mainstream figures this size.
With one exception the figures have faces, even the edges on the "pilotka" cap can be clearly discerned.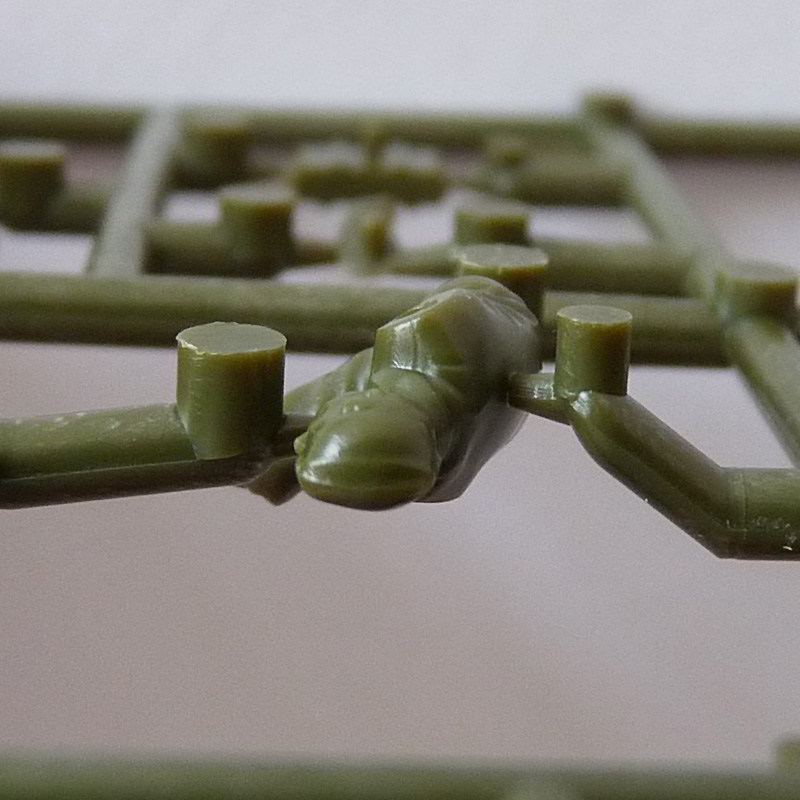 The instruction sheet is a bit crowded: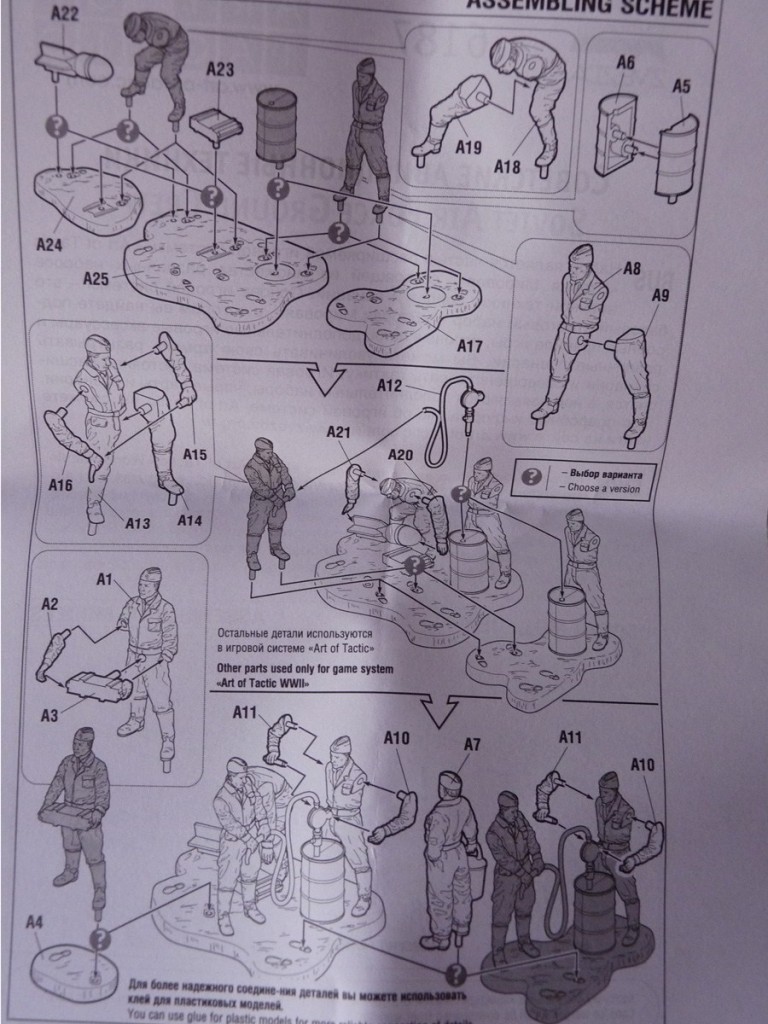 Overall the set will be a great addition to any WWII Soviet aircraft base – especially after the proper weathering 😉