Years ago the Poles from Part have released 3 PE sets to improve the molded-on details of both Revell's Braille scale Tigers. The three packs basically have the same main fret and mesh set, plus a third metal sheet that holds details specific to the version – P72-092 for the Ausf. H, P72-093 for the E, and P72-094 for the H1.
I got myself a set for the late variety, and here it is.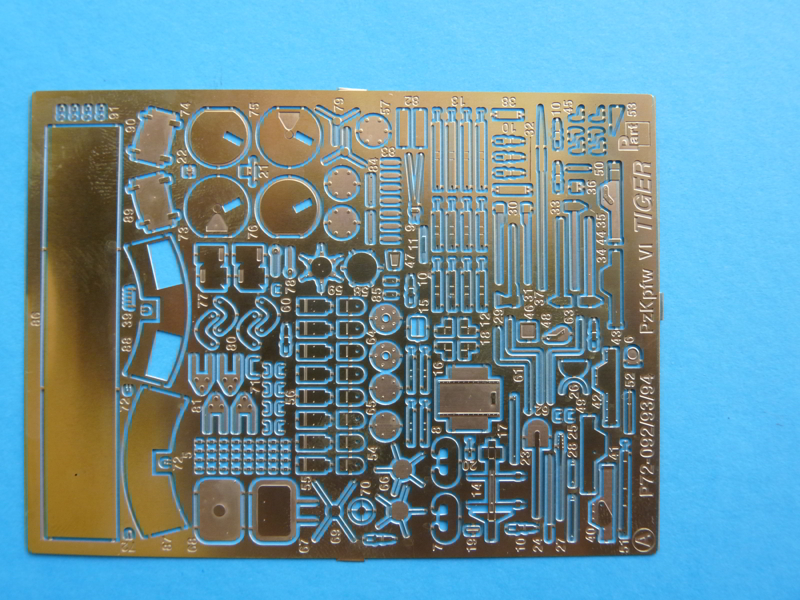 As you can notice there's heaps of tiny detail, some so small really you will not even bother remove it from the metal sheet. There's useful stuff like all the tool retaining straps and clasps, the side mud flaps, the exhaust heat shields, the ammo belt and can for the commander's MG, as well as the mesh screens that are SO missing from the Revell kits.