Here's the work done on the MF so far. Essentially the model builds itself. On this dry-fit picture the only glued parts are the halves of the vertical stabilizer and the rudder, which is offset to port.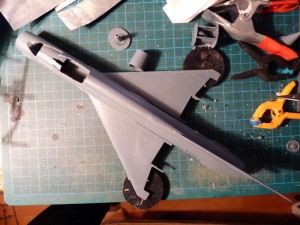 Glued main office parts together and gave them a splash of color – my own mix, which when dried turned out to be very different from the kit-supplied PE variation…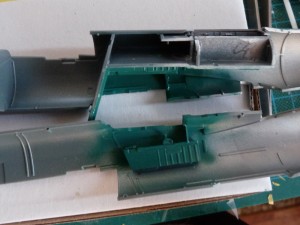 Here you can see the floor. Everything in this area is basically "click-fit". Rudder pedals were inserted later on.