Well,considering the aging releases by ESCI, Airfix and Hasegawa the Braille scale world has been aching for a modern kit of this important machine for quite some time. Well – here's DML's attempt.
The kit contains 70 parts:
 68 in grey plastic
2 runs of DS track
Oh I hear your cries about NO PE parts, but rest assured – this is a non-issue with the kit.
There are two main hull components, cast as separate parts – the upper one represents the top deck and the fenders, and lower part is the slide-molded hull tub.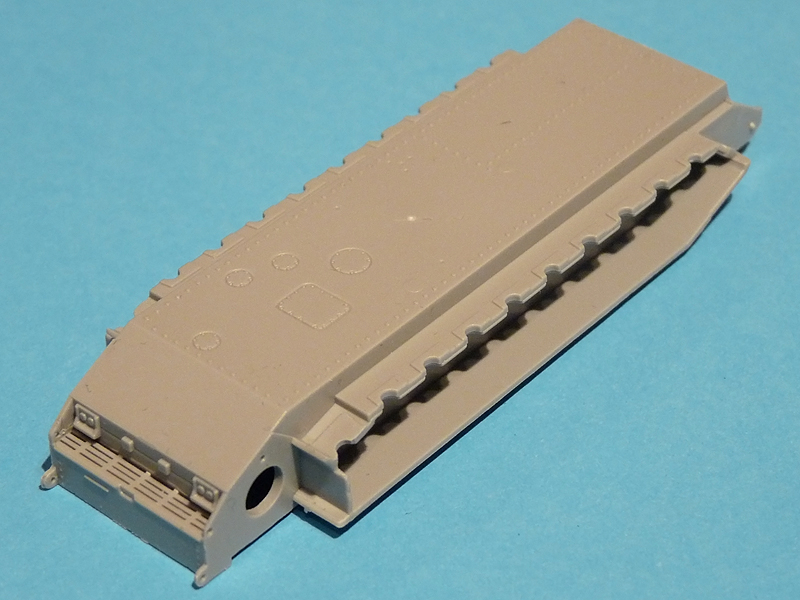 It is interesting to note that there are fuel can racks at the aft end of the fenders, and Dragon has included two pairs of British-style 2 gallon cans to be posed there should the modeler so desire.