Well,considering the aging releases by ESCI, Airfix and Hasegawa the Braille scale world has been aching for a modern kit of this important machine for quite some time. Well – here's DML's attempt.
The kit contains 70 parts:
 68 in grey plastic
2 runs of DS track
Oh I hear your cries about NO PE parts, but rest assured – this is a non-issue with the kit.
There are two main hull components, cast as separate parts – the upper one represents the top deck and the fenders, and lower part is the slide-molded hull tub.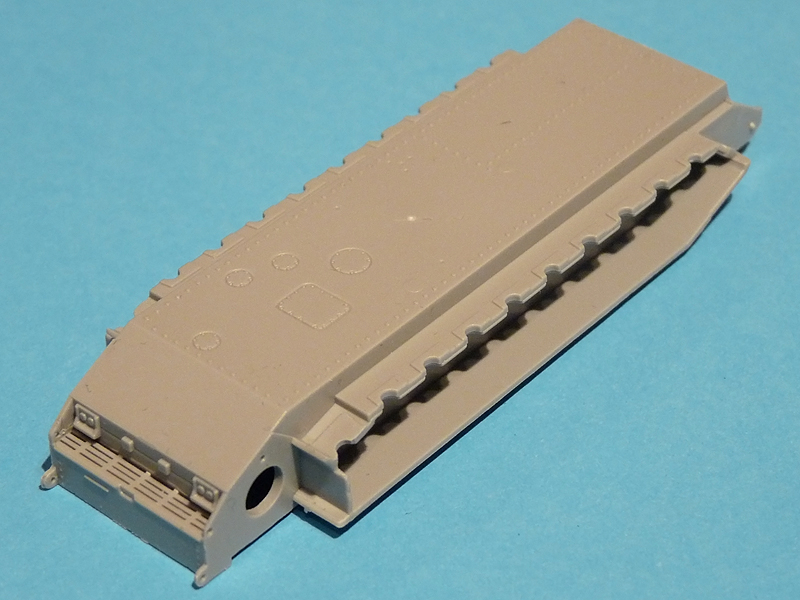 It is interesting to note that there are fuel can racks at the aft end of the fenders, and Dragon has included two pairs of British-style 2 gallon cans to be posed there should the modeler so desire.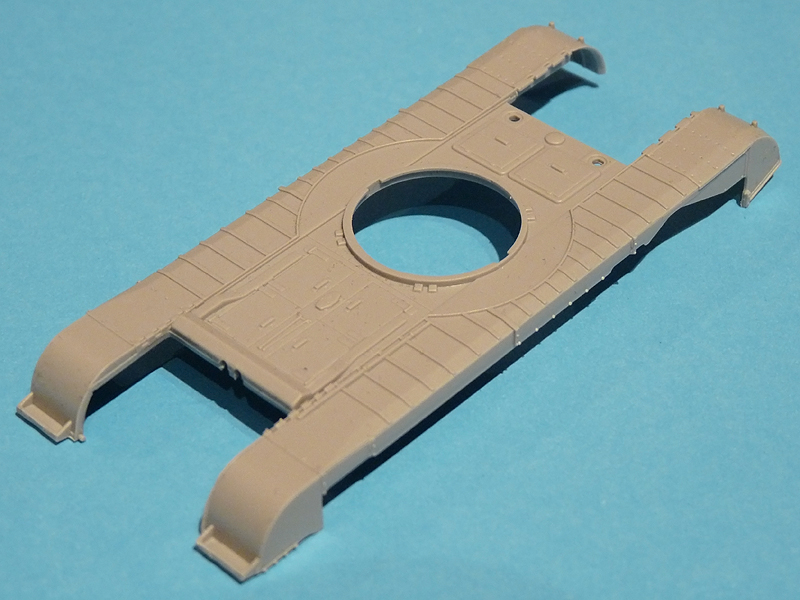 Notice the fuel can racks.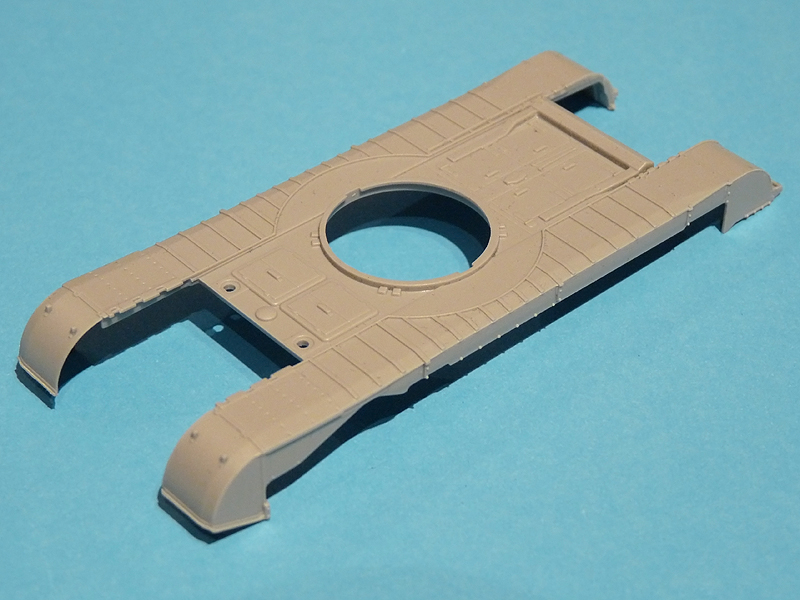 The rest of the details reside on three sprues.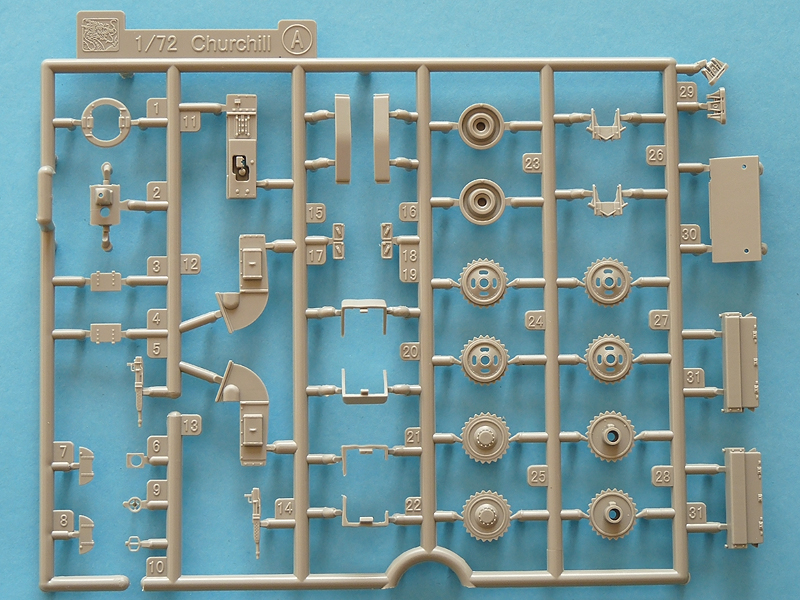 The vertical armor in front of the gunner and the driver has no posable parts, but there is detail molded on the inside of the driver's direct vision port as you can see in the shot of the reverse side of the sprue.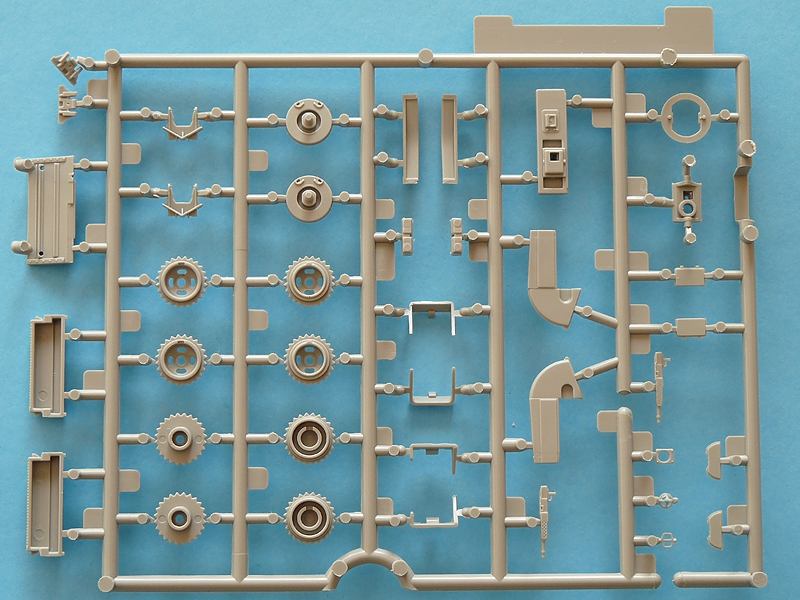 Notice the spare tracks and nicely molded Besa machine guns (that won't be visible at all once mounted 🙂 ).
Sprue B holds "the centipede" running gear, the sponson sides and some smaller details.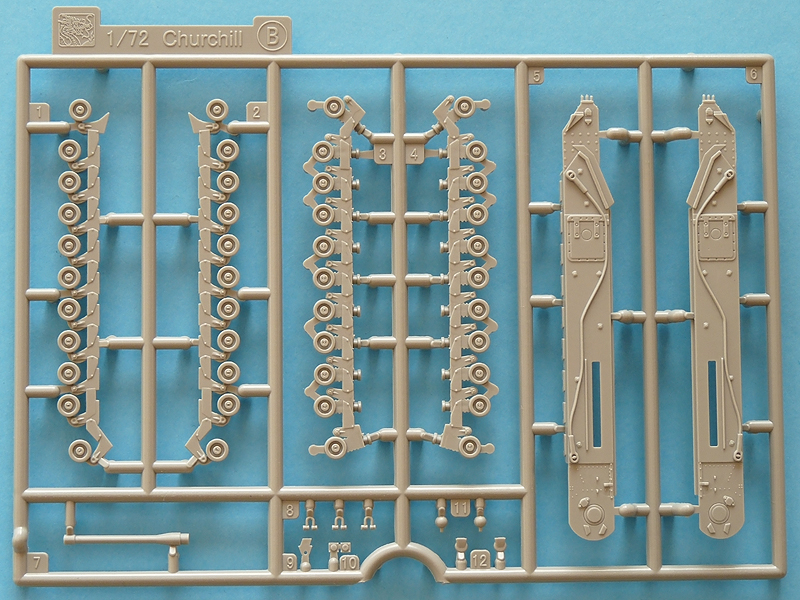 One of the two alternative parts for the main gun, possibly representing the 6 pounder, can be seen at bottom left here.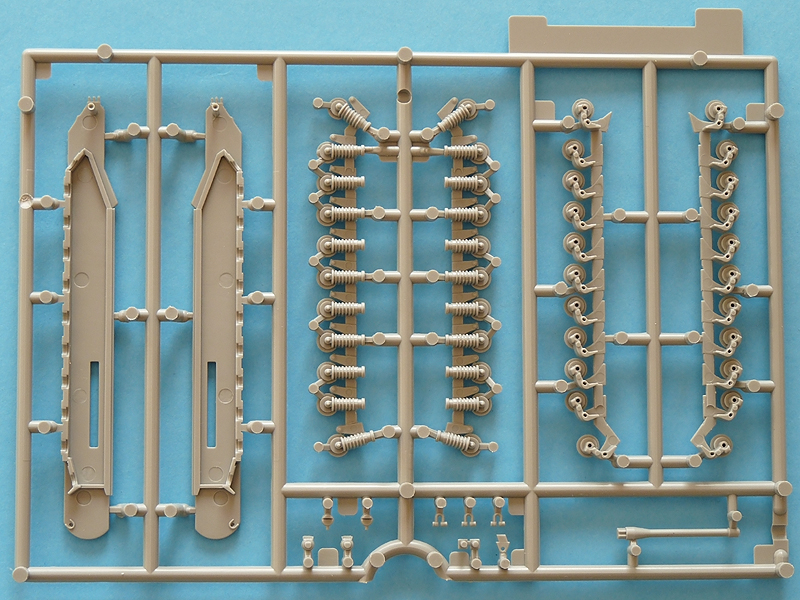 Gotta love all those springs! On the real thing there were actually two springs nested one inside the other for each bogie…
Sprue C holds turret details, including what I assume to be the QF 75 mm, and the motor deck.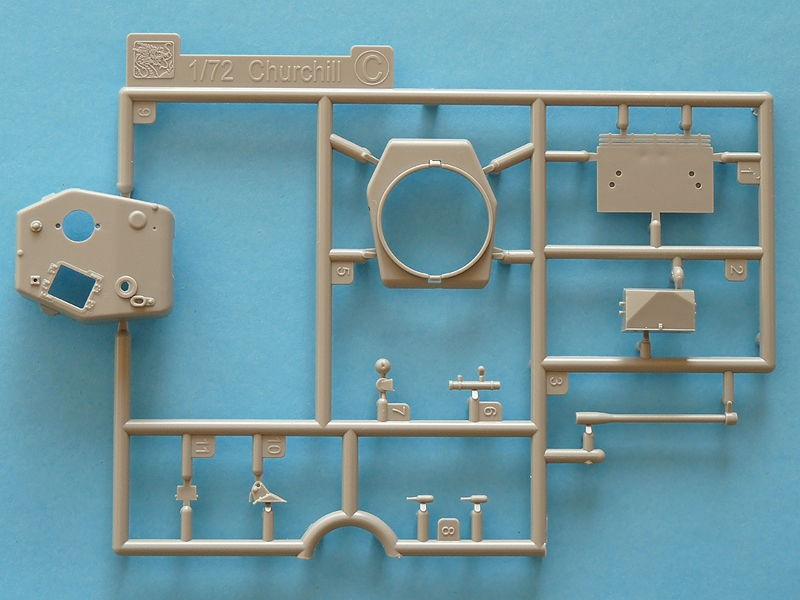 The turret is a slide-molded part with separate parts for hatch doors – those can be posed open or closed. Antenna base, storage bin, fire extinguishers and periscope are also all molded as separate details.
Here's a quick look at all the slide-molded parts (turret, machine gun armor and gun barrel) and the motor deck: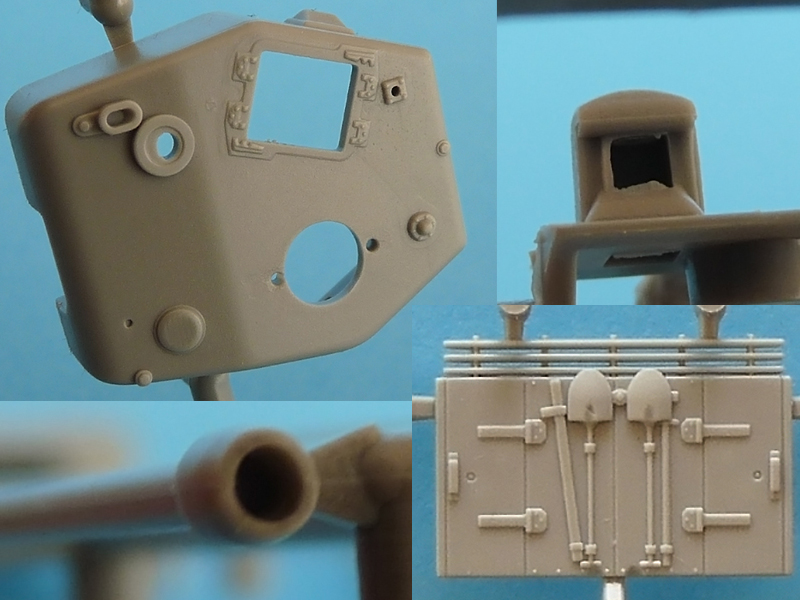 The DS tracks should be 205mm long and contain 75 links each. Instructions tell you to either cut them if they were too long, or stretch them if they were shorter.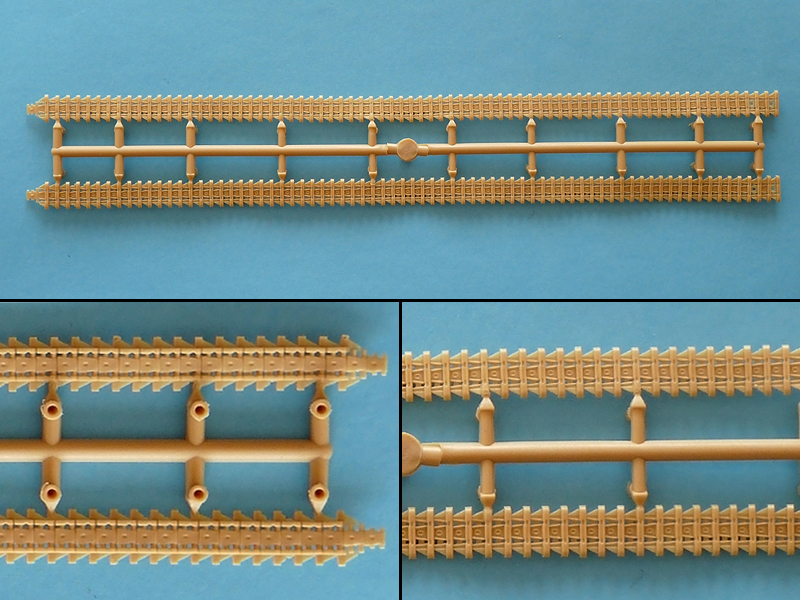 A decal sheet for a single Mk. IV tank from the North Irish Horse in Italy, 1944, is included.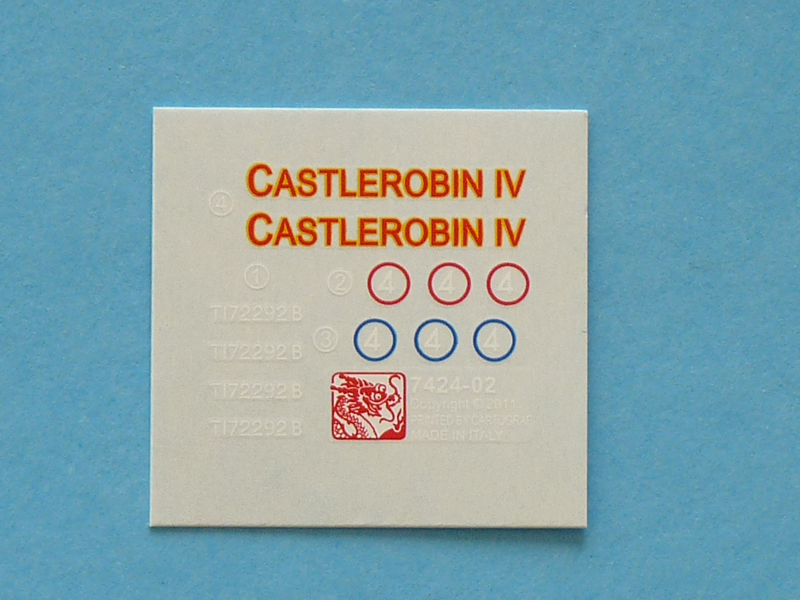 This newer Dragon kit continues the trend of "ease and speed of assembly" design. In my opinion DML has expertly filled the gap between earlier Marks and the later Airfix Churchill VII with an all-round excellent, hassle-free kit.