OK, after showing what's in the box let's see how to build this beast of a kit.
First, I glued together the hull halves and added the main fenders. They are way too thick for the scale and after being measured were chopped off.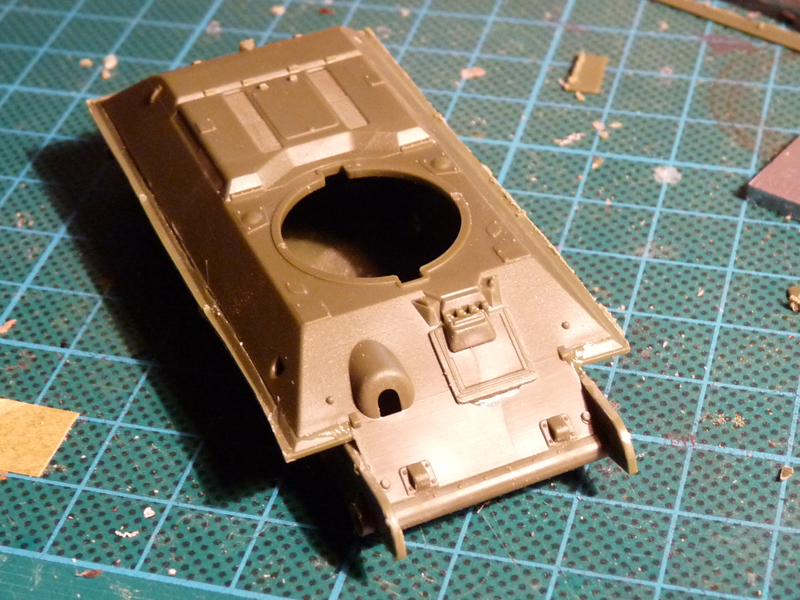 Next step – fill the trenches where the former fenders join the upper hull, and sand the sides down until they are smooth.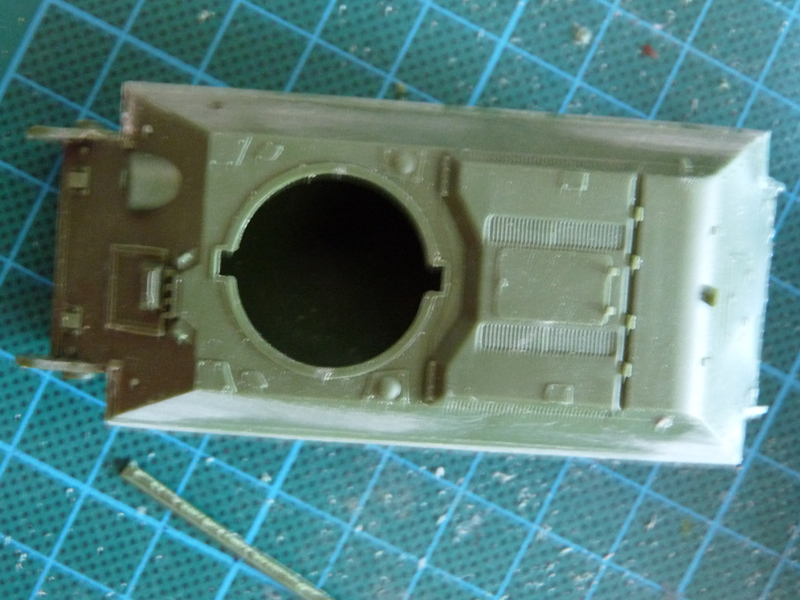 Details will have to be restored…
Fabricate the new fenders from scrap metal – here 0,1mm brass sheet cut to size and bent. The bend is sort of uneven, which is fine considering this is a tank.