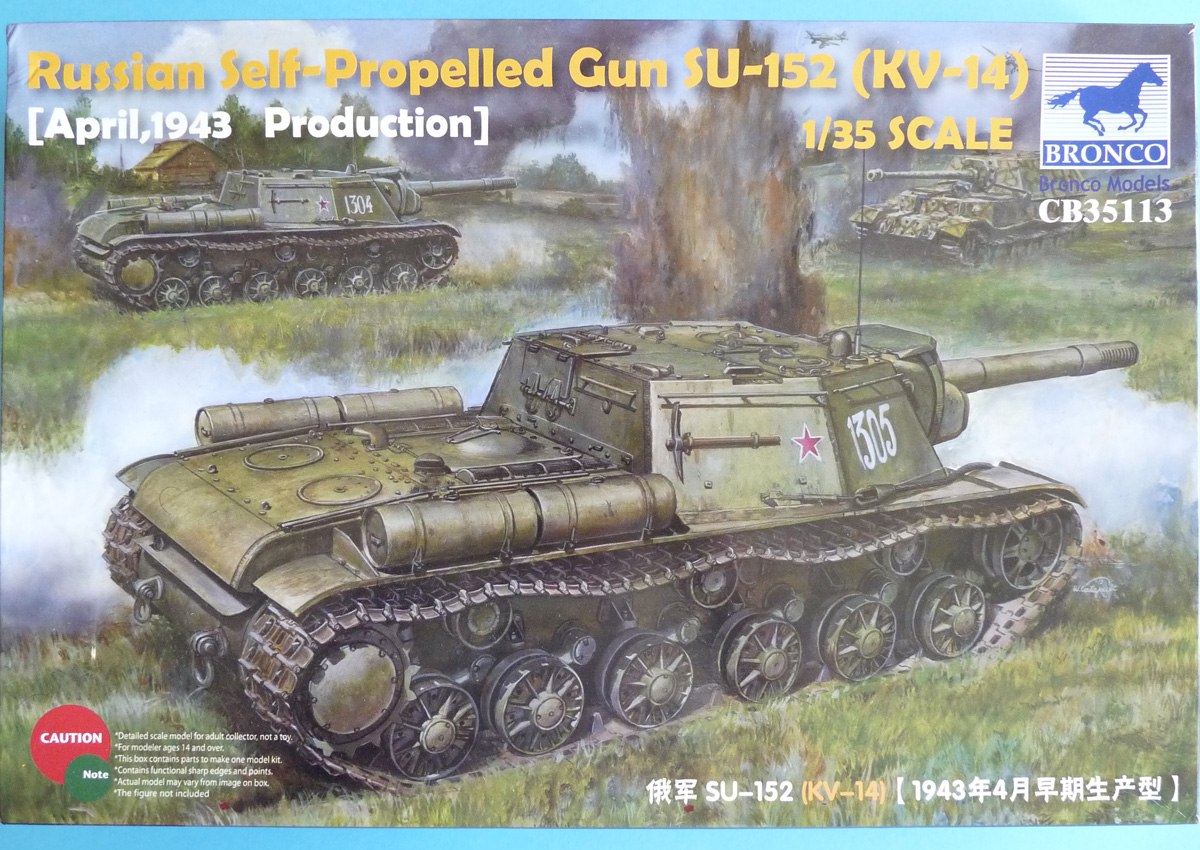 Bronco has released two versions of the legendary Zveroboi SPG (popular nickname for the SU-152): early (the subject of this review) and late production. Confusingly the kit of the late variety appeared first, and this kit was released a few months later – in the beginning of 2013.
The sprue count alone is staggering: there are 59 sprues, including 1 with clear parts and the hull tub. A PE fret, decal sheet and two lengths of braided copper wire complete the kit.
Sprue A contains parts that are applicable to the entire KV-1 line and derivatives. Fenders and engine deck are marked "Not for use" in the parts plan.