Well the DML people kinda got it wrong, because the box top says "Typ 40", where the boxart and the parts depict the earlier version (Typ 1a). It has the spare wheels exposed on the vehicle body sides, while the Typ 40 has flat side walls, as the spare wheels are located inside the vehicle body.
The kit contains 91 parts, including
88 plastic parts
2 photoetched parts on 1 fret
1 clear part for the windshield
The Dragon team has simply included one of the vehicles found in the Horch 1+1 combo (kit 7378) and added a towed 20mm AA gun.
There are 54 parts used for the Horch "jeep". 50 of those are located on sprue B.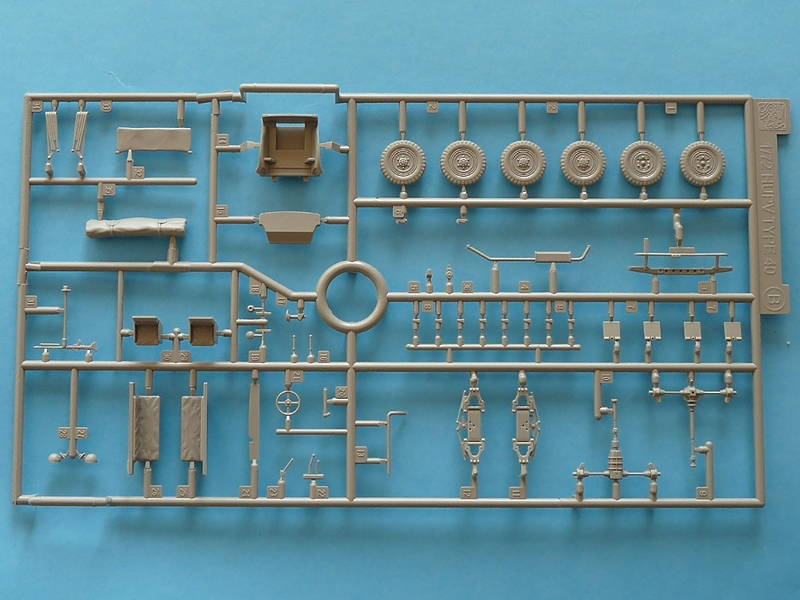 Notice the nice texture on the seats. The very delicate AA machine gun in the passenger compartment is molded together with its pintle mount, so you cannot pose it unless you carve it out of the mount.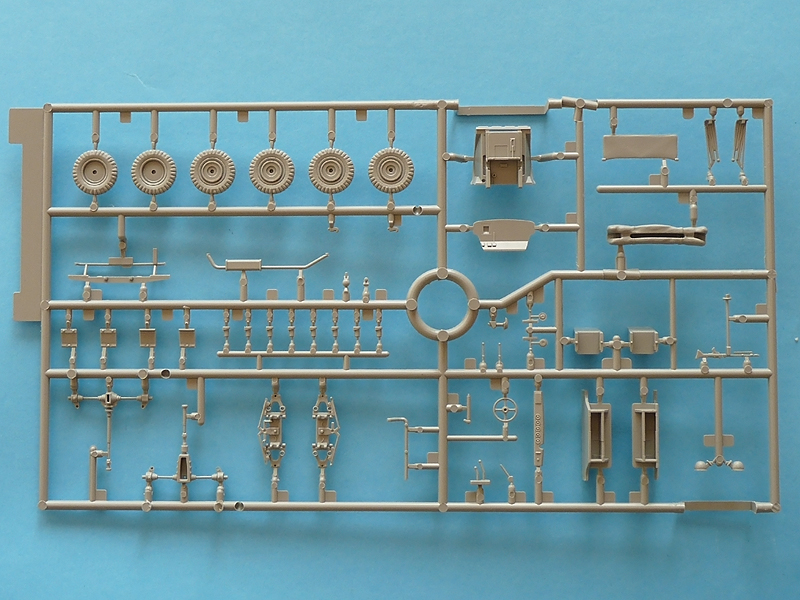 Notable is the Horch body, most of which is molded as one part.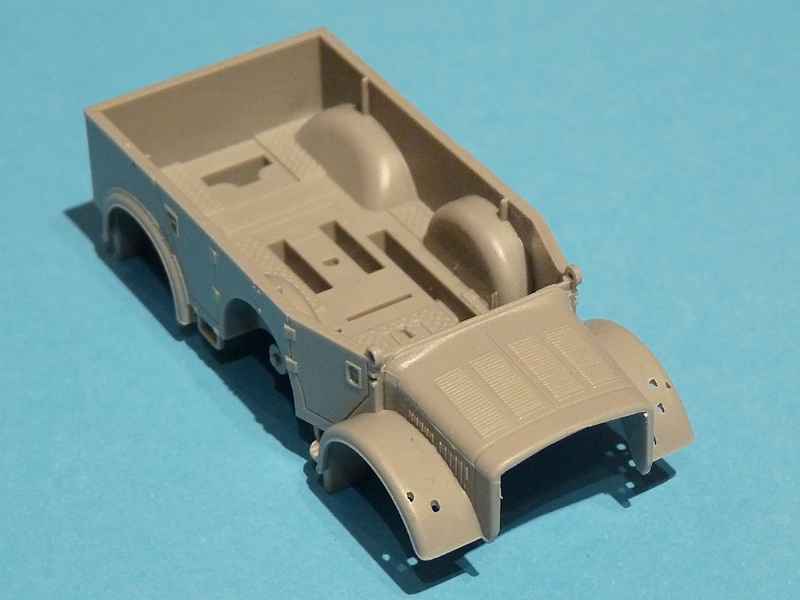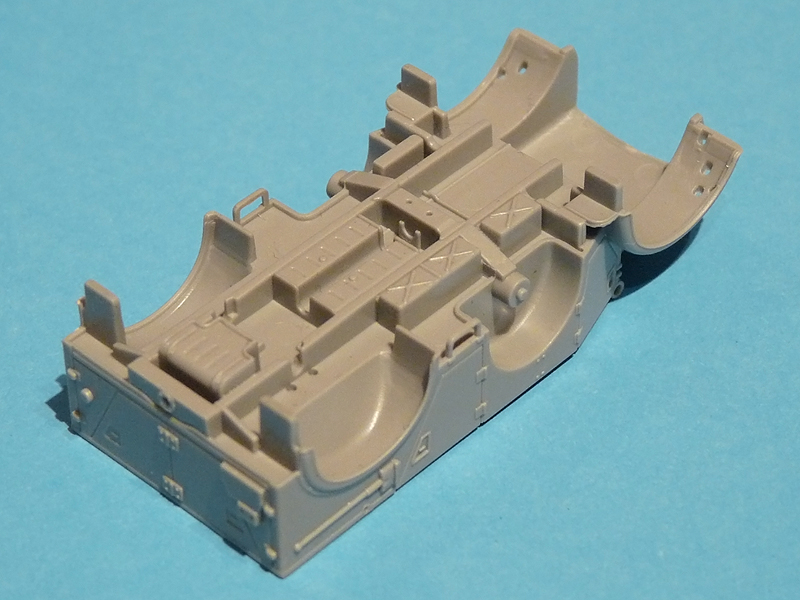 Note diagonal panel lines and door handles, molded at the back of the vehicle body – worth filling in with CA and sanded over. DML obviously tried to replicate the removable side doors, which could be then transported on the back of the vehicle.
There are several slide-molded components parts (beyond the body) in the kit, including a pair of black-out headlights.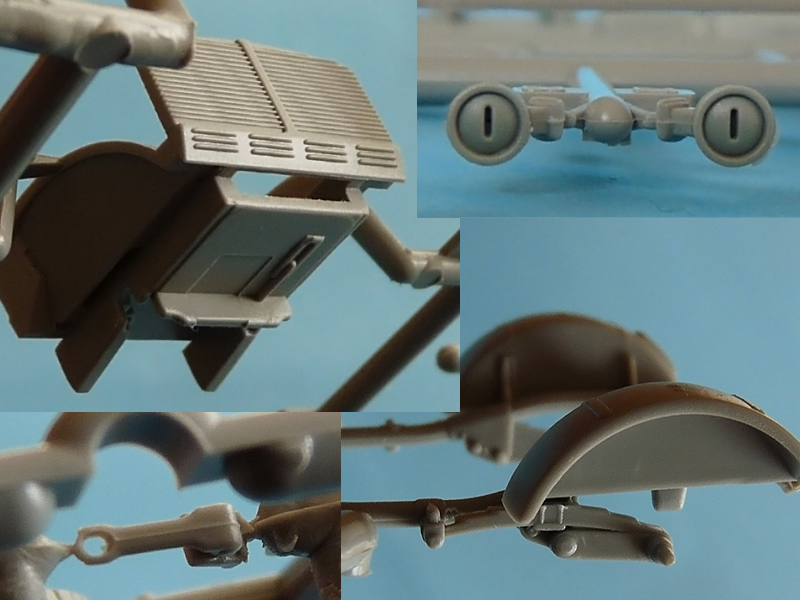 Please note that there are two options available for the windshield: you can use the "covered" one (part B32) to represent it folded down, or the transparent detail (part D2).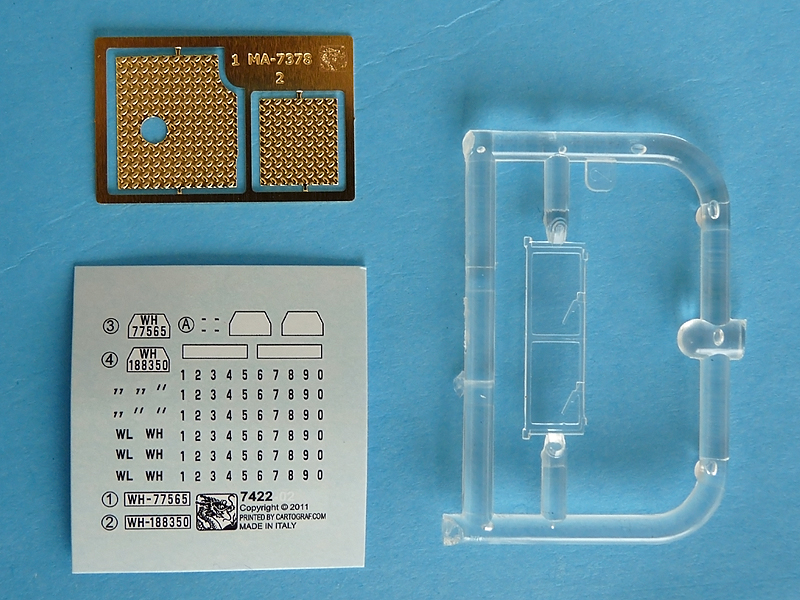 The two PE rifled floor plates are to be installed on the passenger deck floor and the cargo hold.
A decal sheet for the two optional vehicles and generic Wehrmacht/SS registration plates is also provided. Painting guide shows two Field Grey vehicles from unidentified units on the Eastern front in 1942, the only difference between them being the registration number.
The FLAK 38 itself is a little gem, made up of 37 nicely detailed parts, with the trailer frame, suspension and fenders being a single slide-molded casting.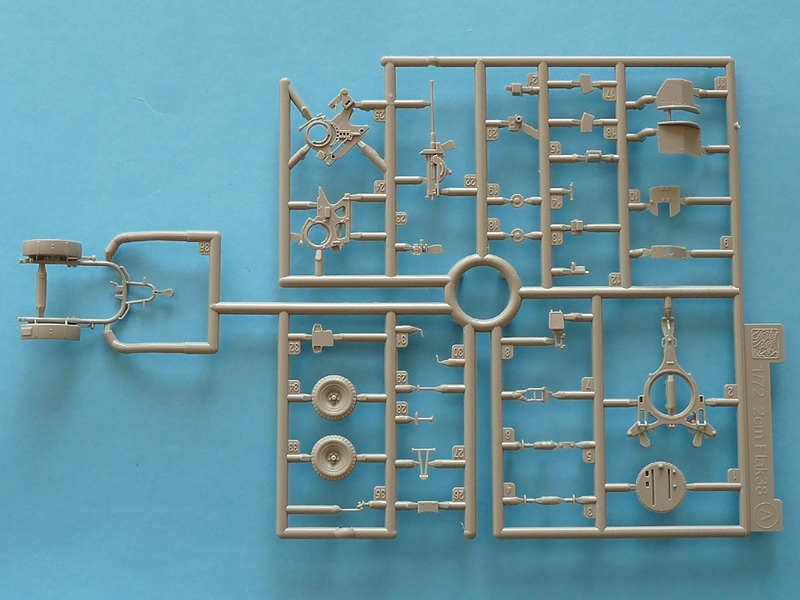 There is a large sprue gate on the gun barrel, so separation from the sprue could prove tricky.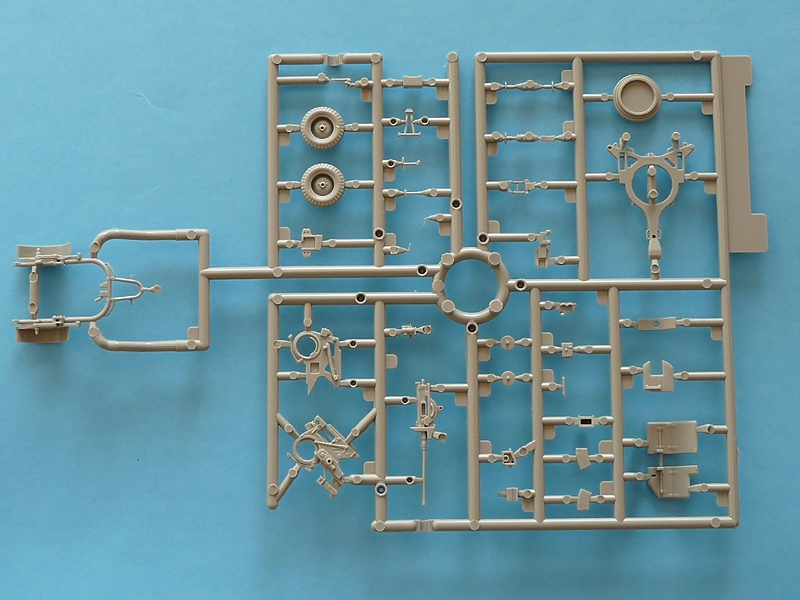 Basically you get two kits for the price of one, and both models are pretty nicely detailed at that. Slide-molding the vehicle body has lead to thick walls and lack of interior details, are about the only actual slip Dragon has made here. Obviously they are aiming at the occasional modeller, who's interested in a quick build, and wouldn't want to be bothered .