Years ago the Poles from Part have released 3 PE sets to improve the molded-on details of both Revell's Braille scale Tigers. The three packs basically have the same main fret and mesh set, plus a third metal sheet that holds details specific to the version – P72-092 for the Ausf. H, P72-093 for the E, and P72-094 for the H1.
I got myself a set for the late variety, and here it is.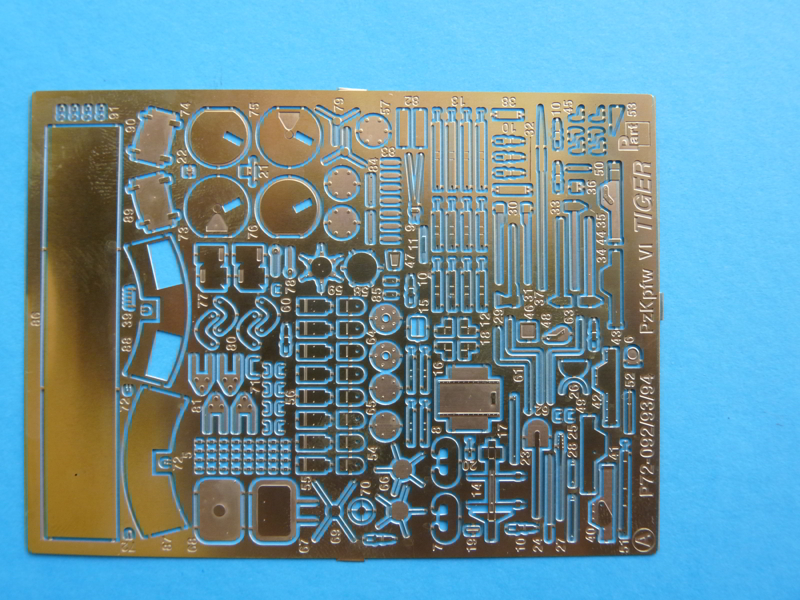 As you can notice there's heaps of tiny detail, some so small really you will not even bother remove it from the metal sheet. There's useful stuff like all the tool retaining straps and clasps, the side mud flaps, the exhaust heat shields, the ammo belt and can for the commander's MG, as well as the mesh screens that are SO missing from the Revell kits.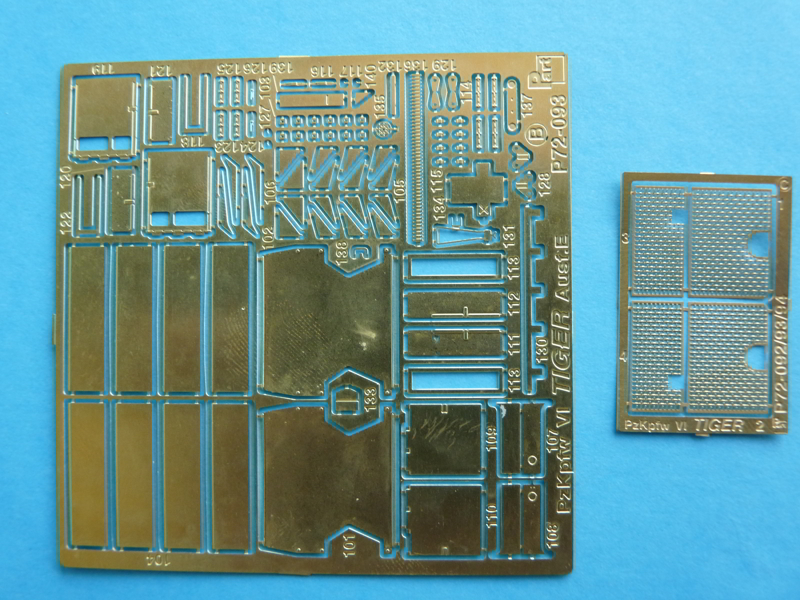 This Part set also let you have all the hatches open with additional external and internal details.
The metal is very thin – though not as thin as the Dragon sets which are more like paper. Two positive things to say about this material:
– you can easily add texture to it by pressing the appropriate tool against the sheet,
– it can be bent back into shape if you over-fiddled with it – unless of course there is a line etched on the reverse, which invariably leads to snapping the part.
The subassemblies are flimsy and often over-complicated, and while it may appear that scale effect has been achieved it comes at a price – loads of time and fiddling required.
What's bothering are the multiple layers required to build certain details, e.g. the hammers and the tank jack  – up to 9 layers of PE to build up using superglue!!! At close to 10 Euro per set some of you might have second thoughts about purchasing the set – and rightfully so! As far as the tools go – better get yourself some resin replacements 🙂
Recommended.