In recent years Zvezda has released multiple snap-fit aircraft kits in 1/72 scale that include excellent pilot figures. They have now "gone full circle" by releasing ground crews to accompany these kits. First off – the Luftwaffe crew.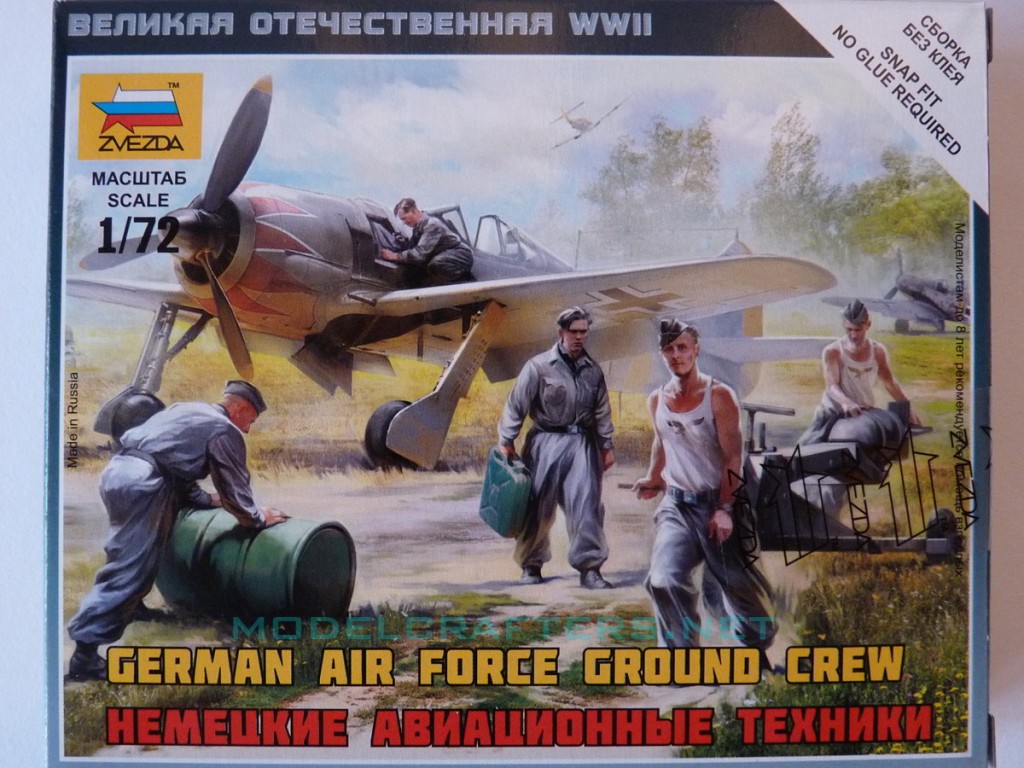 As shown on the now-standard box – there are 5 figures, a bomb trolley with a bomb, a fuel drum and a jerry can included. As with some other sets you can either use a single base for all the guys,  or use individual ones.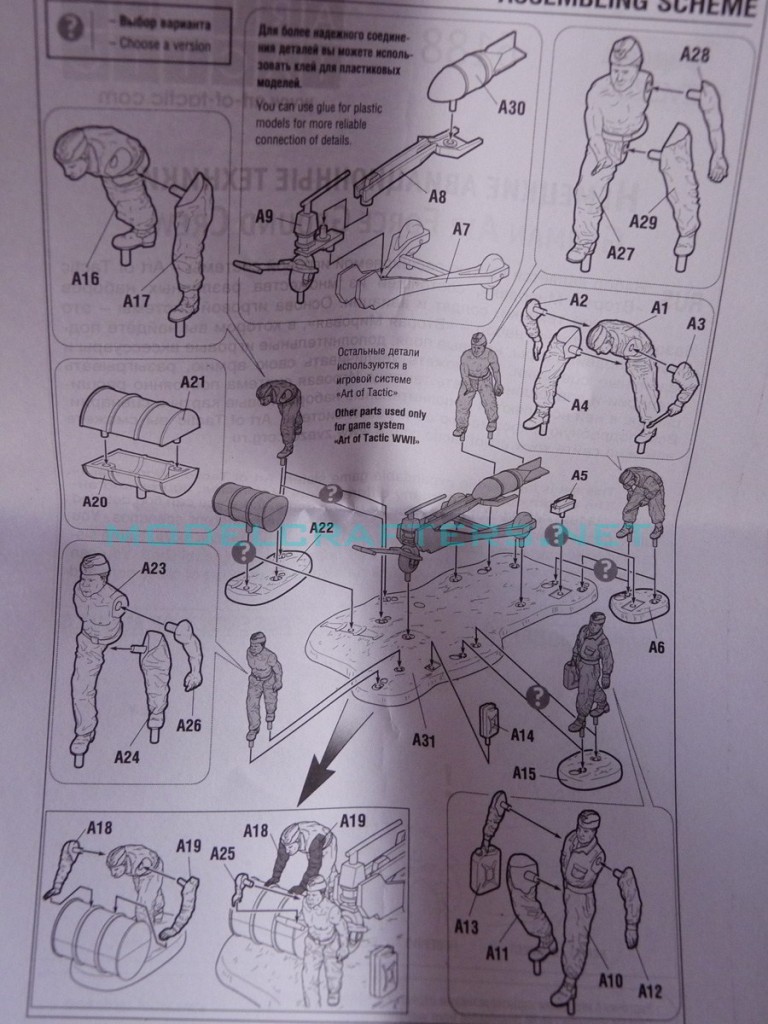 Typical for the Art of tactic game series the plastic is light gray, parts are on 2 sprues.
Of note are not only the poses, but the quality of details on the figures.  Yes, there is a certain softness on the clothing and kit, but Zvezda has molded human body detail I have yet to see provided by other mainstream manufacturers. You can see the fingers and the detail on the palm of a guy's hand. In Braille scale.
or even see his face. That's a bit different from the tubes most figures have molded as hands, etc.
Sorry – I didn't delve much into the jerrycan and drum, but most of you already have resin ones anyway, so just two quick snaps of the bomb trolley parts.
I am sure Zvezda could have provided separate wheels and saved us some work without spending too much extra on molds, but oh well. Despite the price of 0,50 Euro per fig I still am pretty happy with the figures.
Next up is the VVS ground crew.