T-90 has been in the fantasies of a lot of Braille scale folk in the recent years. There was the ACE kit, then more recently the Revell cast and welded turret models. Tracks on all were on the underdetailed side. This set from OKB Grigorov solves the problem.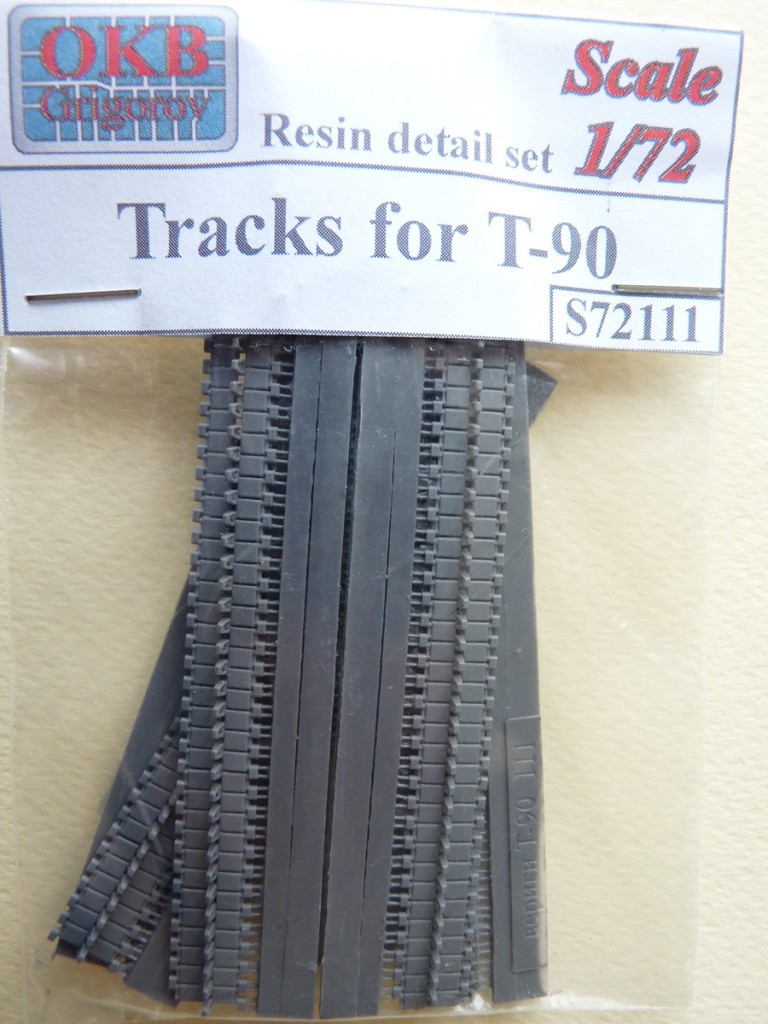 Now with the Zvezda T-90 out you'd imagine we have the definitive kit with great tracks. Alas, although Zvezda did create an impressive kit, the tracks supplied are extremely tense, and the entire running gear can be snapped away trying to put the track runs on.
This set saves the day by providing 6 lengths of track. Even if you do not intend to have any sag on your tracks – you will have enough length to not worry about breaking off anything, and to actually shoe up a much larger/longer vehicle (or 2 full tanks if you do not use the upper length.
In addition 😛 you get some seriously nice and refined detail, including simulated bolts in the end connectors, as well as the raised pattern. That would be very hard to get in molded plastic (or softer material for that matter).
The best thing – you can connect runs by simply gluing them together as they fit one after the other. As you can see the casting block gates are thing enough to be literally snapped off, flash is extremely thin and will only require a bit stiffer toothbrush to clean up.
Perhaps the biggest, most visible advantage – hollow guide teeth as on the Pz. III and IV tracks reviewed before, so you don't have to drill them out, use PE or other time-consuming solution.