The MiG-25 was a wonder aircraft in terms of technical solutions, aerodynamic scheme and application versatility for an airframe this big and this fast.
For an aircraft this influential and famous its very odd we have less than 10 kits available in all scales. Just 3 of them in the 72nd scale:
– the old Hasegawa kit (reissued and poorly copied countless times though that wouldn't count),
– the Berkut family of single- and two-seater (the sole kit of the U training version AT ALL),
– the much more recent ICM kit.
All of the kits above feature decals consisting of little more than red stars and bord numbers, but in reality the Foxbat was covered in stencilling! Begemot to the rescue with this beautiful set, covering all major versions of the aircraft + the stuff they slung underneath.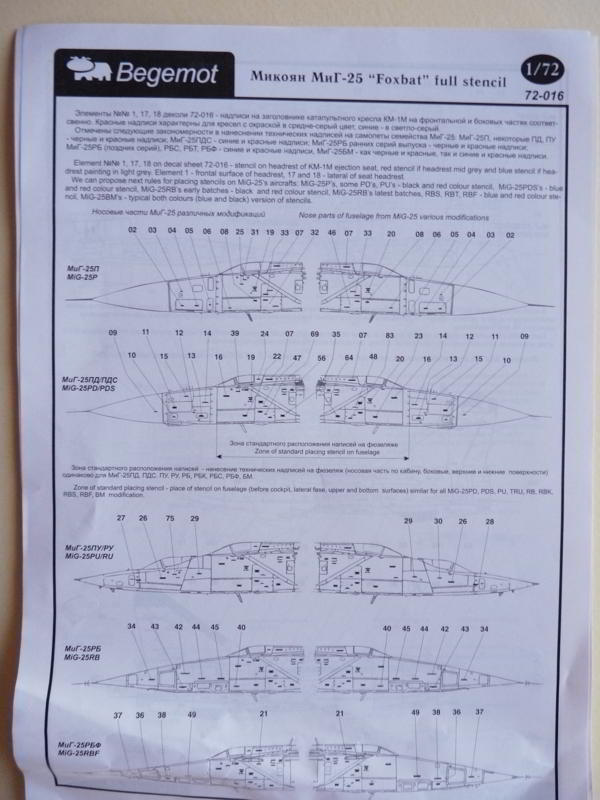 Close to 150 individual transfer designs are presented, 2/3 of them for the airframe itself. A sheet is enough for 1 aircraft in 1/72.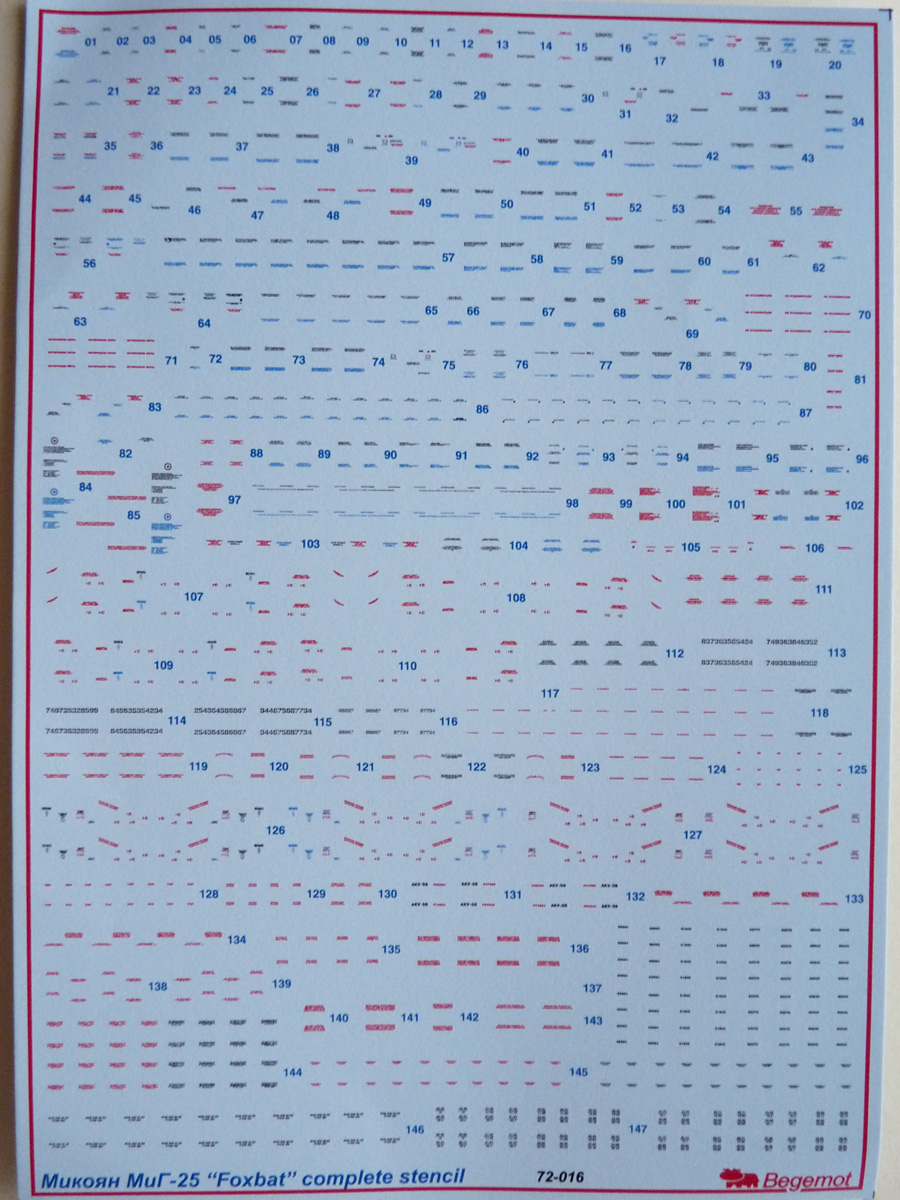 As is usual with the Begemot decals the carrier film around the print is minimal, very clear (no yellowing), a significant portion of the texts are readable.