After delivering their exquisite MiG-21MF the Eduard crew went on to produce a number of sets to further improve the appearance of this important machine in 48th scale.
One of the areas that would definitely benefit from an aftermarket set are the tires. Dimensionally correct the kit items are really "bald" and flattening them could result in holes. This set replaces all three kit wheels with beautifully cast resin items, thread present on all three of them. Two hub options, etched details and masks are also included: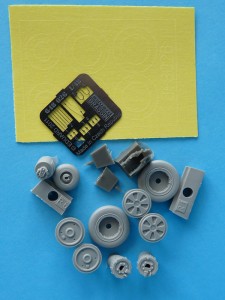 The small fret adds pressurized hydraulic and compressed air lines.
The thread pattern on the tires and the replacement fork for the front leg: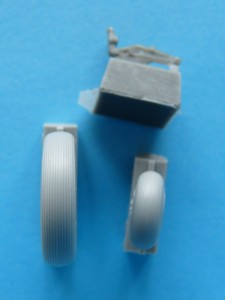 More detail on the front fork: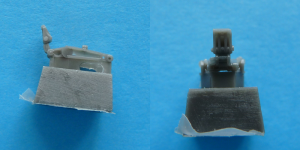 I will be happy to use the set on my MiG-21MF. Thanks to HobbyCult for the review sample.