I got the kit in 2010 as a replacement for a lost package – I had won an "Achtung, Jabo!" pack with 4 figures, which never arrived for whatever reason.
Actually this was my first Dragon tank and I was eager to open the box and see what's in. DML didn't fail to impress. The number of parts is rather large due to sprue sharing with other Ausführungs and even with the Jagdpanther.
Onto the images (click to see larger images). You get sprue A, which is wheels and side armor screens.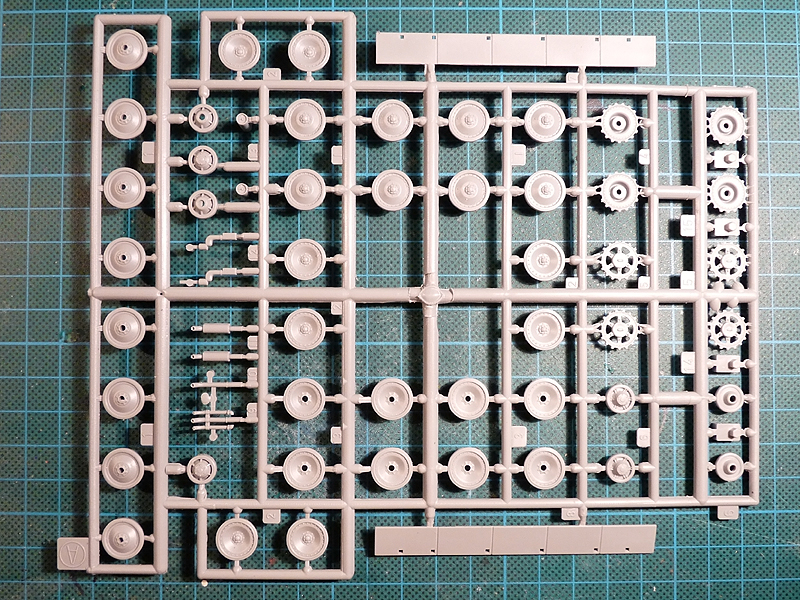 Said screens are thick and their mounts are even thicker, so you'll be better off replacing them with scratchbuilt or PE ones.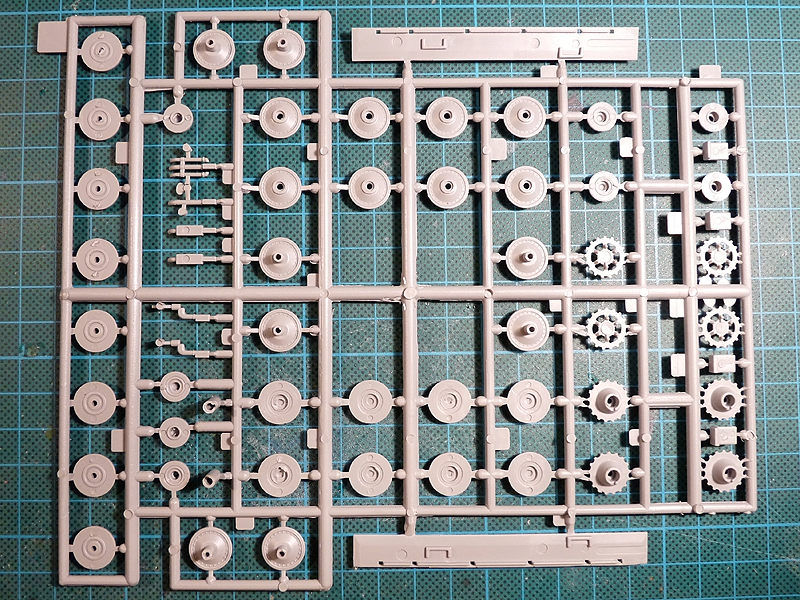 Sprue B has the spare tracks, the commander's hatch, MG-34 gun and its rail and mount, the 75 mm gun and its trunnion. A periscope guard and two styles of travel lock are also present, as well as a gun mask and a rear turret wall you won't be using (no zimmerit on those).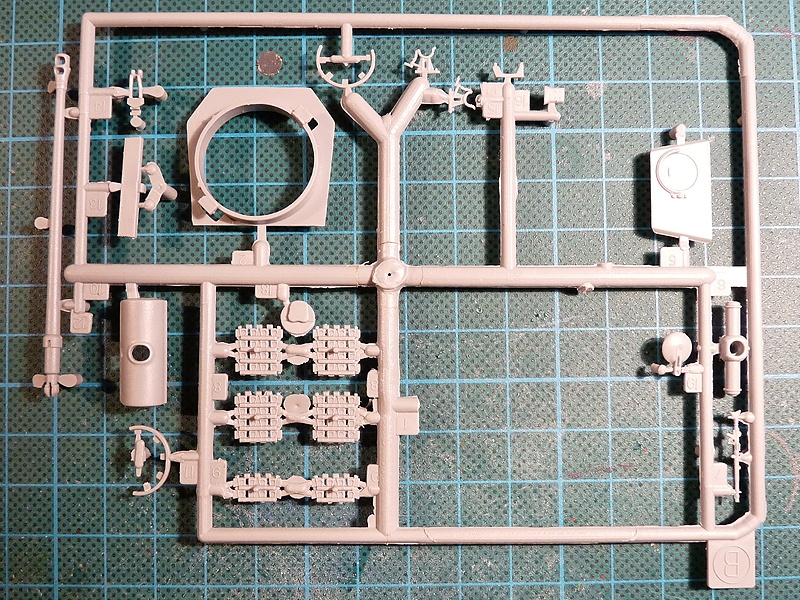 Sprue C has small details such as the tow cables, eyelets, spare tracks, engine top with cooling fans and motor deck. You can also see a Jagdpanther hatch with artillery rangefinder.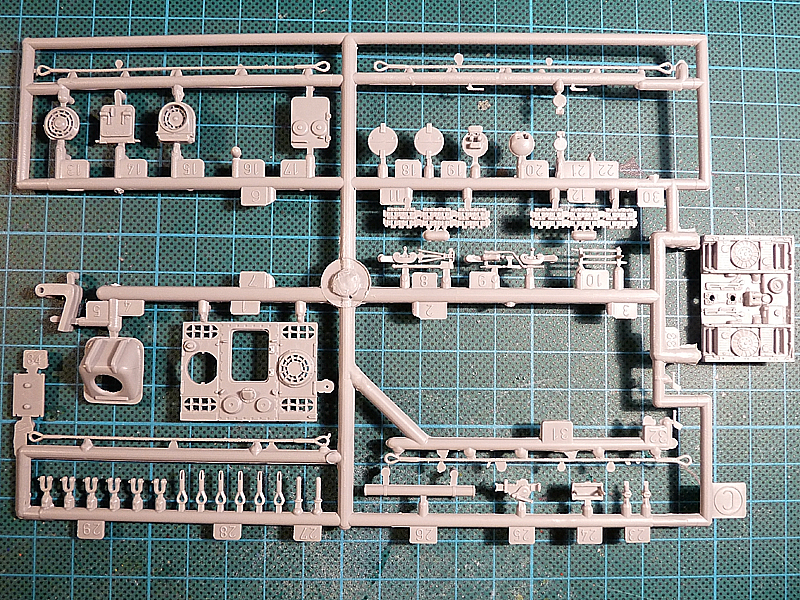 Sprue F has some of the zimmerit-covered details – mainly turret parts, the front MG ball mount, the lower front plate and the aft plate with integrally molded toolboxes.

This image shows the hull halves, the new turret and the track runs – surprisingly well detailed if I may say.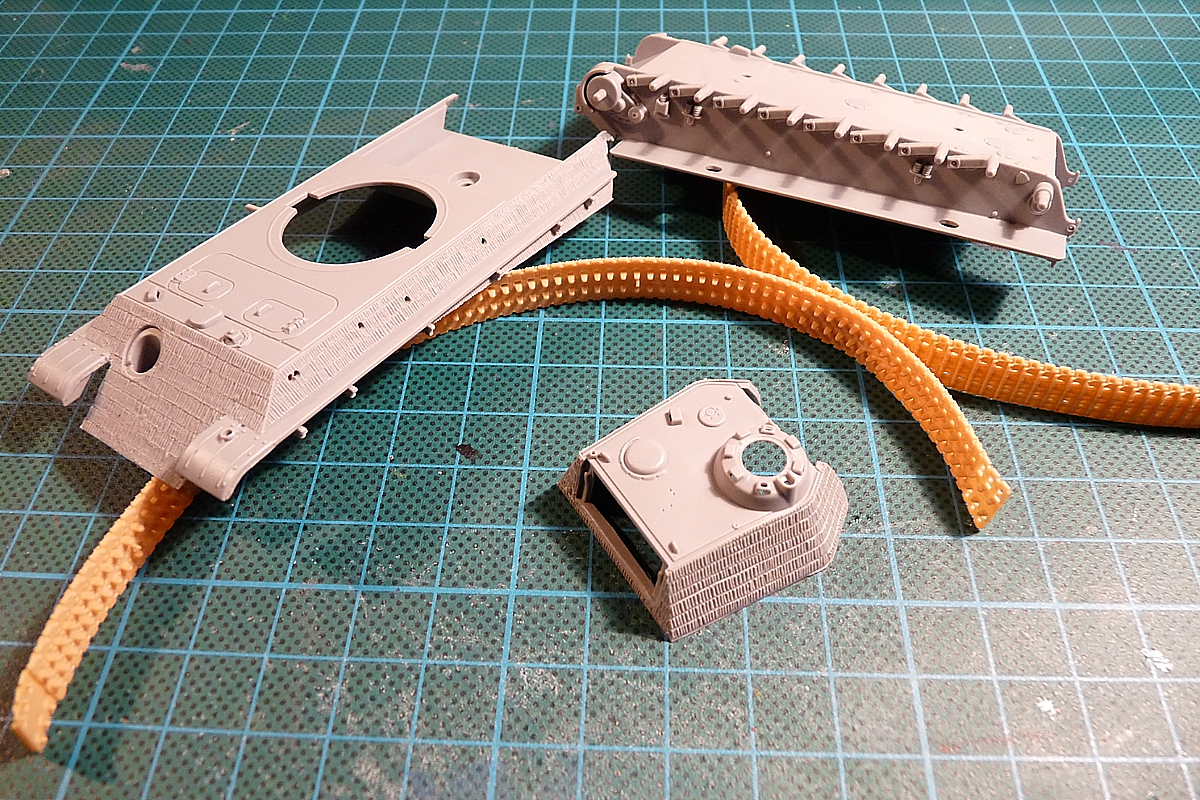 All periscopes are molded hollow. Also, the orientation of the suspension arms is observed, and there are nicely represented limiting blocks on the required roadwheel stations.
A thin PE fret is also present with mesh screens for the engine coolers, plate hooks and spare track racks.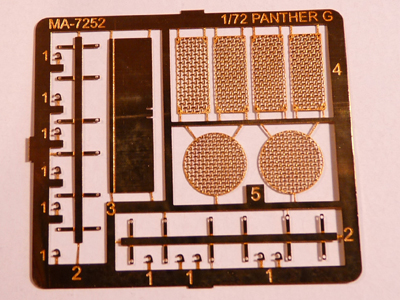 Instructions show 4 versions:
Pz.Rgt.27, 19th Pz. Div., Warsaw, 1944
Pz.Rgt.12, 12th Pz. Div., 'Hitlerjugend', Ardennes, 1944
Pz.Abt. 1, Pz.Rgt. 1, 1st Pz.Div. 'LAH', Normandy, 1944
Fallschirm-Pz.Div. 'Hermann Goring', East Prussia, 1945
with decals used on options 1, 2 and 4. This is the sheet:
A final detail – the steel tow cable included in the kt (although factory sealed I only got one cable in my kit).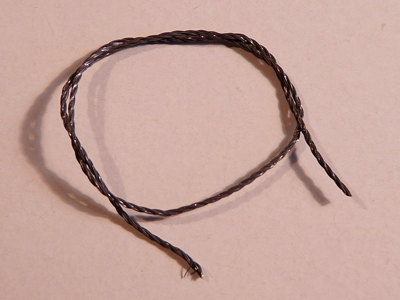 The kit being Dragon I was sure I was in for a quick OOB build. To be continued!