Alright, another resin + PE monster from OKB Grigorov, and despite it's lower Cat. No. (the AT-T was 72007) I got it in the beginning of this year to build for a review.
I must say I liked the kit from first sight. Relatively small number of parts that will make for a detailed, compact model of a vehicle that has a bunch of modifications still in use today, 50 years after its introduction.
So – onto the kit.
All the parts are packaged in zip-lock bags, all protected by bubble wrap and a sturdy white cardboard box. There are
– 85 grey resin parts (with 82 needed for the M109),
– 40 photoetched parts on two frets.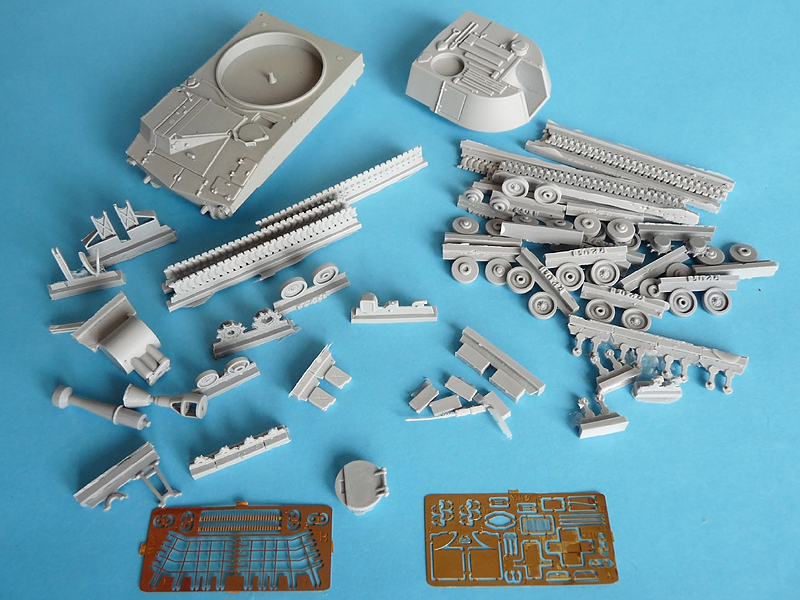 The instructions (now in color) are obviously snapshots from the 3D software the kit has been designed with. They are printed on an A4 sheet, folded to fit the box. The camouflage and markings are left up to the modeller's preference, references and decal spares.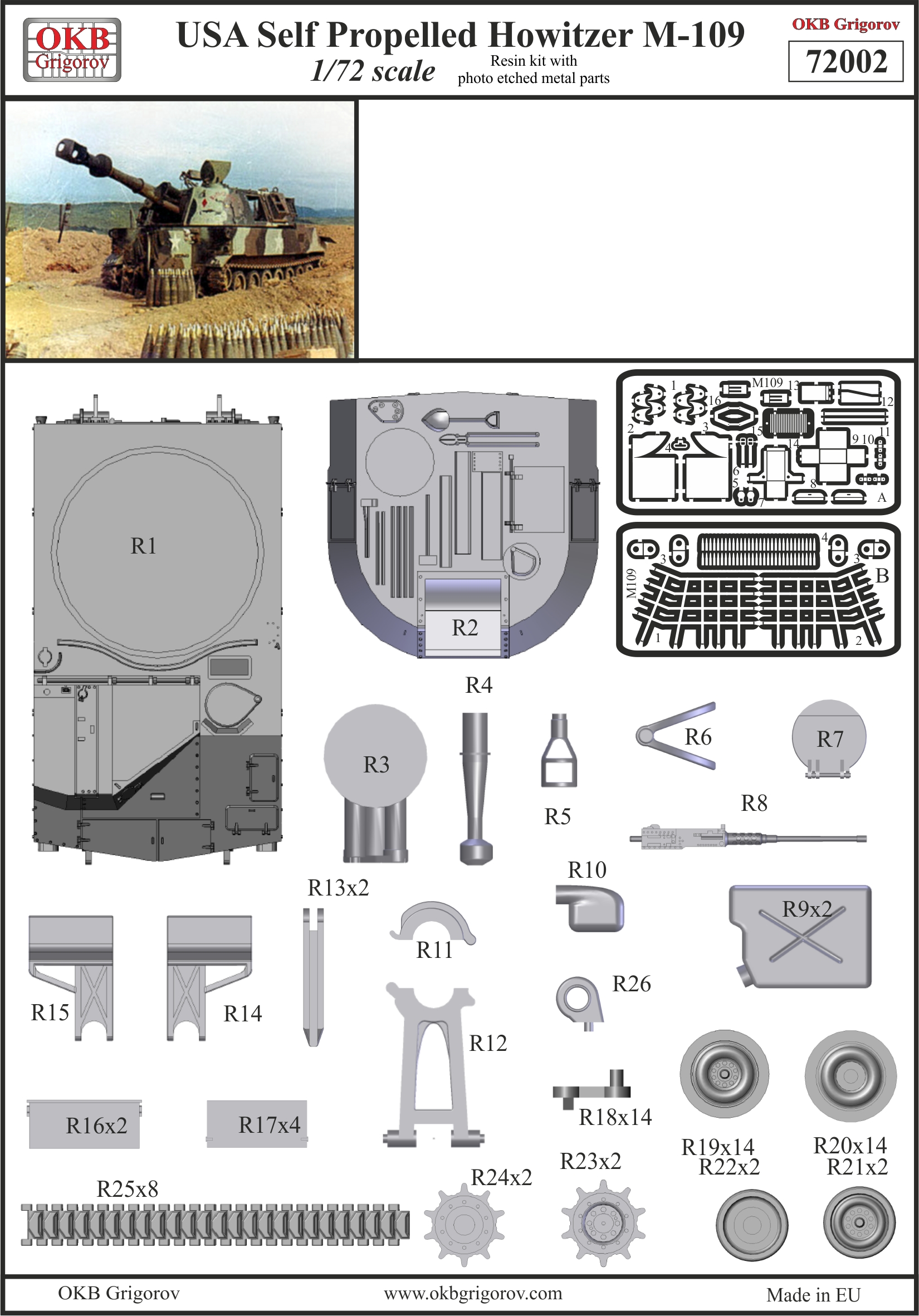 The quality of resin parts moulding is excellent. Transparent flash can be encountered around some edges and in some openings. That is dealt with in a few swipes of a fine sanding stick or a sharp blade.
I was most impressed with the straight edges of the boxy hull – that level of quality is quite rare even with injection-molded kits. The hull and the turret are two rather heavy resin pieces – no interior, openings, or other resin-saving measures here. Most of the detail – including tools, meshes, grills, bolts, etc. – is cast on the larger resin pieces, the number of tiny parts here is reduced to a minimum.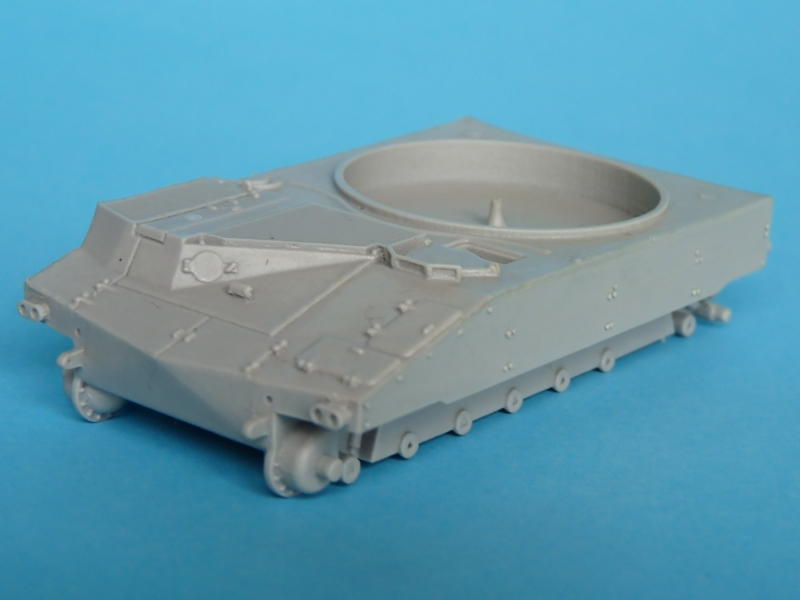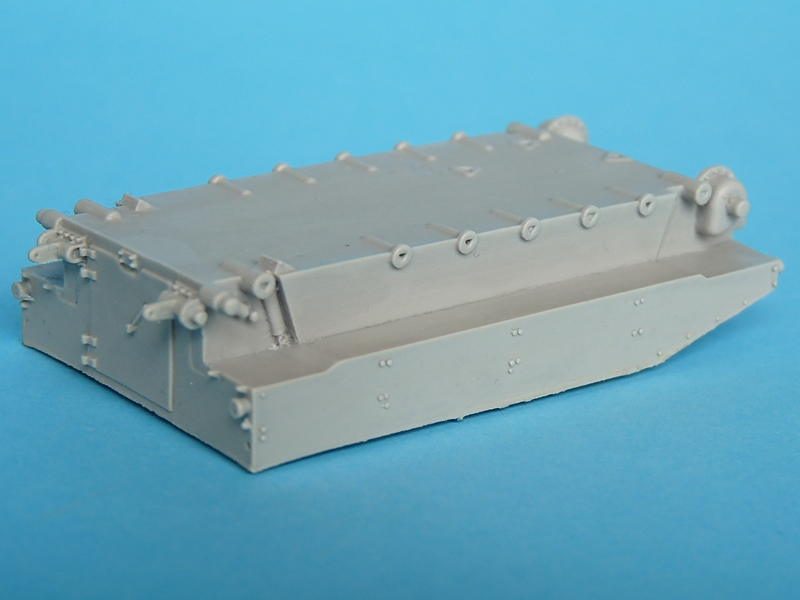 There are a total of 58 resin parts comprising the running gear – the track (8 straight sections of T136 track), the suspension arms, driving sprockets, idlers and roadwheels. That's pretty much half the kit parts. The suspension arms have triangular locating pins which go in corresponding receptacles in the hull. The designers have thoughtfully included a template for the running gear at the back of the instruction sheet – this would help modellers to prepare the track segments for installation over the wheels.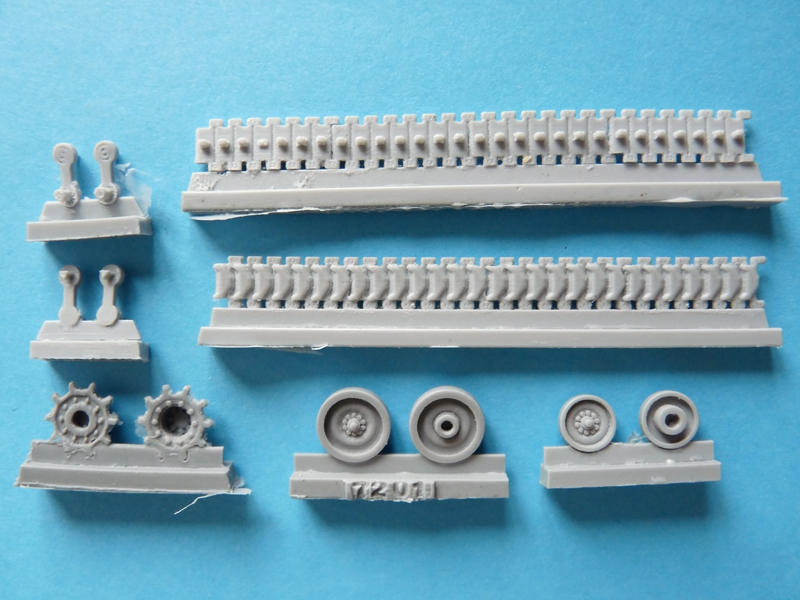 There are three optional positions shown for the supporting outriggers at the back of the hull. Two large tool boxes are fixed over them.
The main turret components are the turret casting itself, the M2 mount and the gun assembly.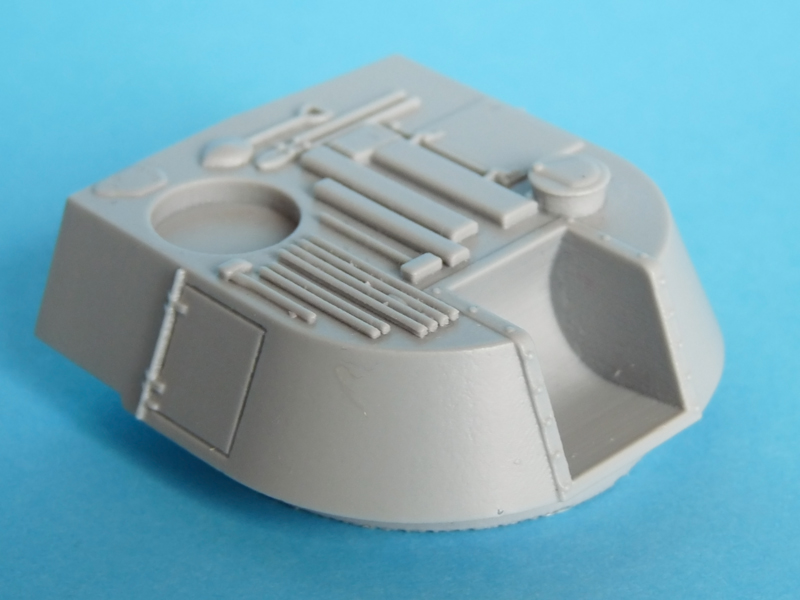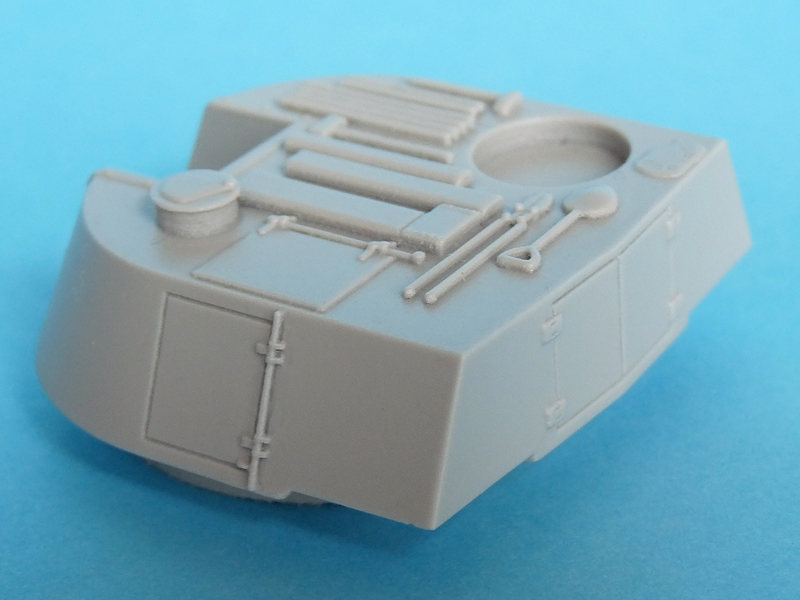 The latter is made up of three parts: the howitzer mount with recoil cylinders, the gun barrel with its signature fume extractor, and the large cylindrical muzzle brake.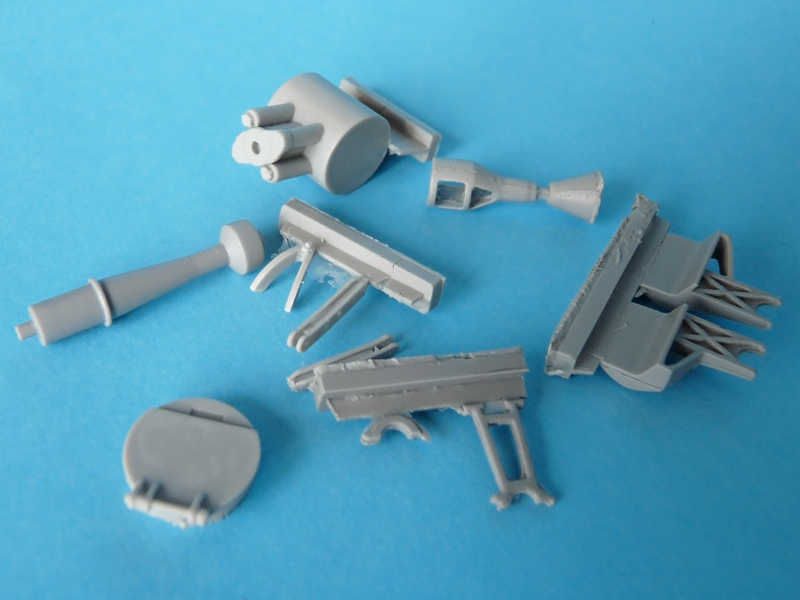 The M2 with its ammo box, the turret baskets and the 4 boxes attached to them and a pair of fuel cans complete the picture here.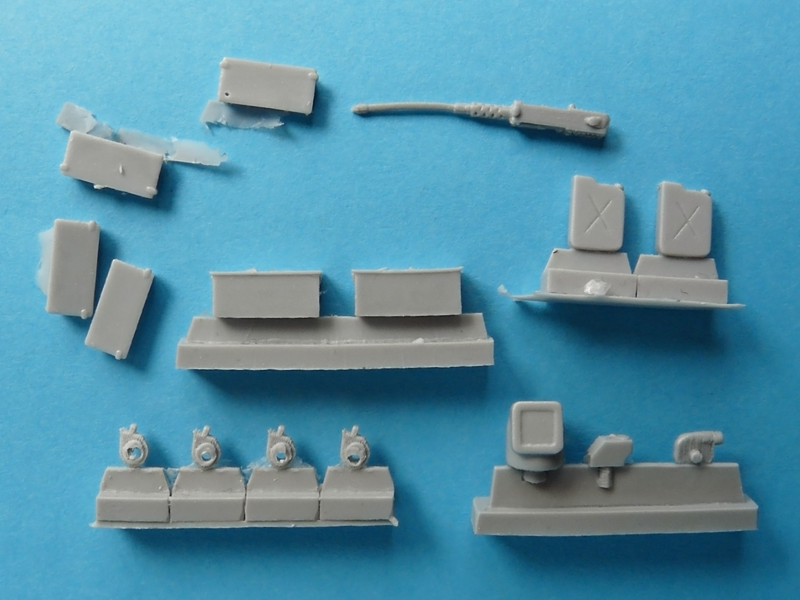 The PE parts are on two separate frets of different thickness. The one holding the turret baskets, lifting eyelets and .50 cal ammo is made from 0,3mm copper. The second fret is from a 0,1mm brass sheet.