If you've previously worked on the Mk. IV kit – this one can be a quick and pleasant OOB build – few parts and the fit is rather good (no filler on this one).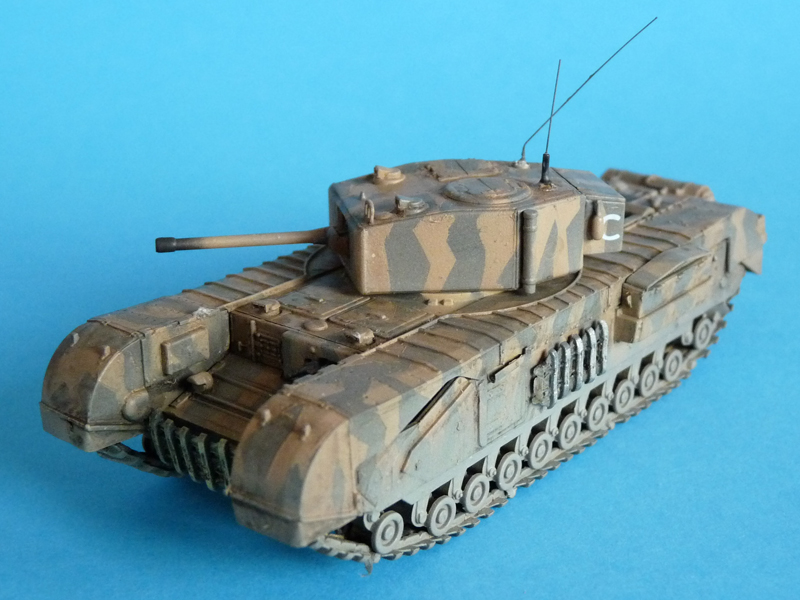 A few letdowns, though:
– no parts for the deep-wading equipped Canadian Churchills for operation Jubilee;
– no corrections made for the errors in the instructions;
– thicker sprue gates.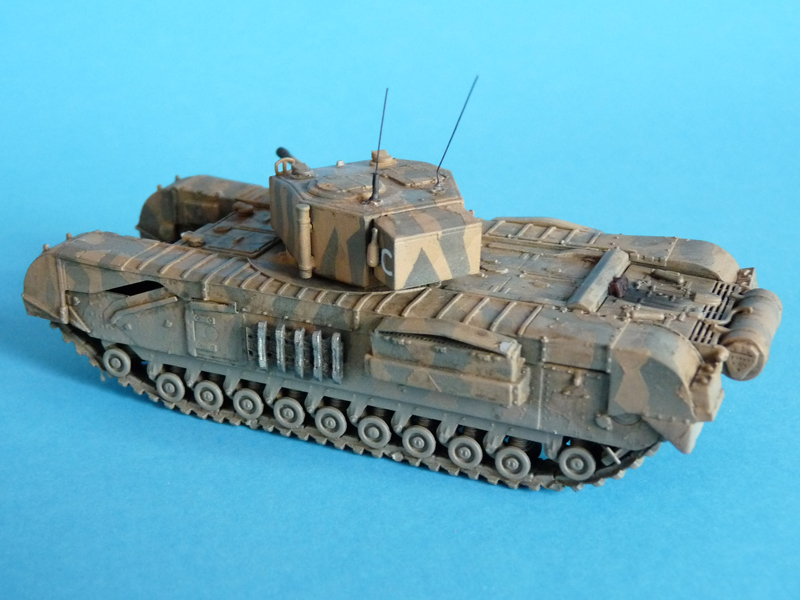 As you can see from the images the results of the last problem are quire evident on the tracks and that's partially my fault – had I selected the proper run placement these would have faced INSIDE instead of outside.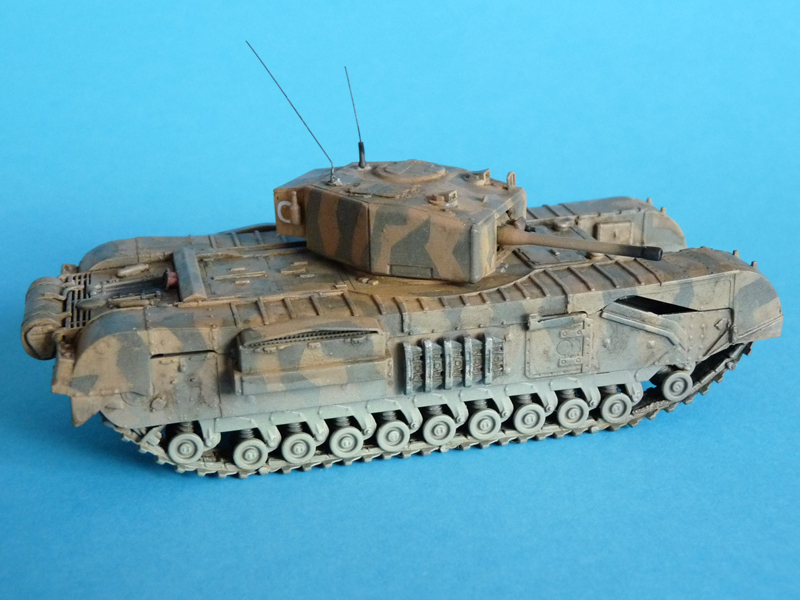 Another moment I am unhappy with is the thick sand paint layer – quite noticeable in places. Really shows one has to be careful with masking…
The antennae are made from stretched sprue. The thicker section of the straight one is network wire strand insulation. After seeing a few images of 145th RAC machines I bent the second one – the intention was to make identification of the vehicle harder my not showing two parallel antennae.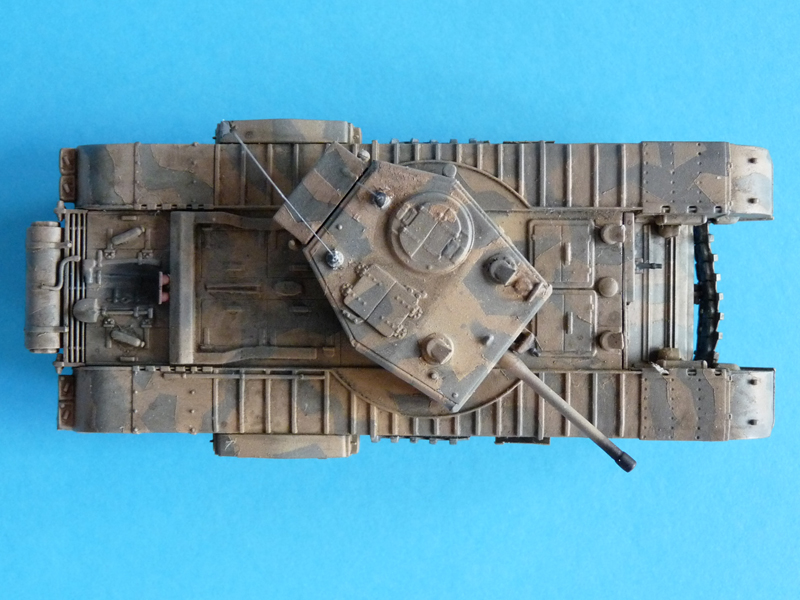 The practice of bending antennae has been discontinued once the regiment was committed to the fighting.