Dragon has moved ahead with their Churchill saga and just a few months later released a Mk. III to the delight of some of us and the horror of others.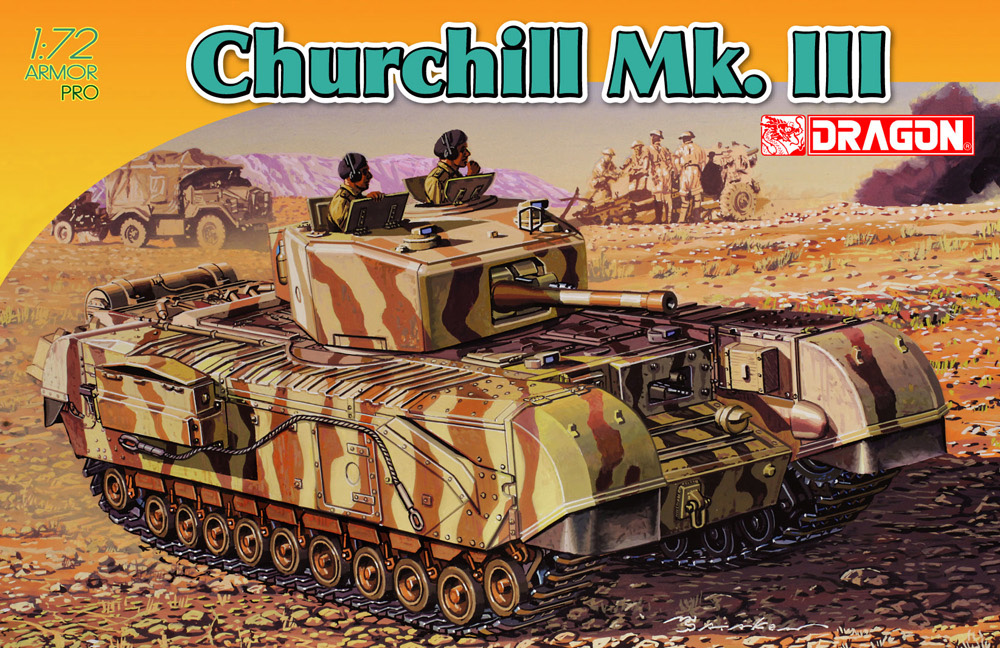 Thanks to the kind editors of Armorama I've had the chance to play with the newer release, numbered 7396. Basically it's the same hull as the Mk. IV release (kit 7424) with a brand new cupola, an extra fuel tank and a different engine deck.
Parts are spread over 5 separately packed sprues – 71 grey styrene and 2 DS runs. There are paint references and decals for three tanks:
a machine from 145th Regiment, Royal Armoured Corps, 21st Tank Brigade, Tunis 1943, finished in SCC2 or SCC15 with an irregular pattern of sand or mud-colored paint;
and two Canadian machines from 14th Army Tank Regiment (The Calgary Regiment (Tank)), participating in Operation "Jubilee" (the Dieppe landings) in 1942:
Construction is presented in 5 steps, with the 5th one being the joining of the hull and cupola.
Sprues A, B, X, Y and Z in the kit are taken directly from the Mk. IV kit.
Sprue A contains the drive sprockets and idle wheels, the side air intakes, some hull details, machine guns and the turret hatches.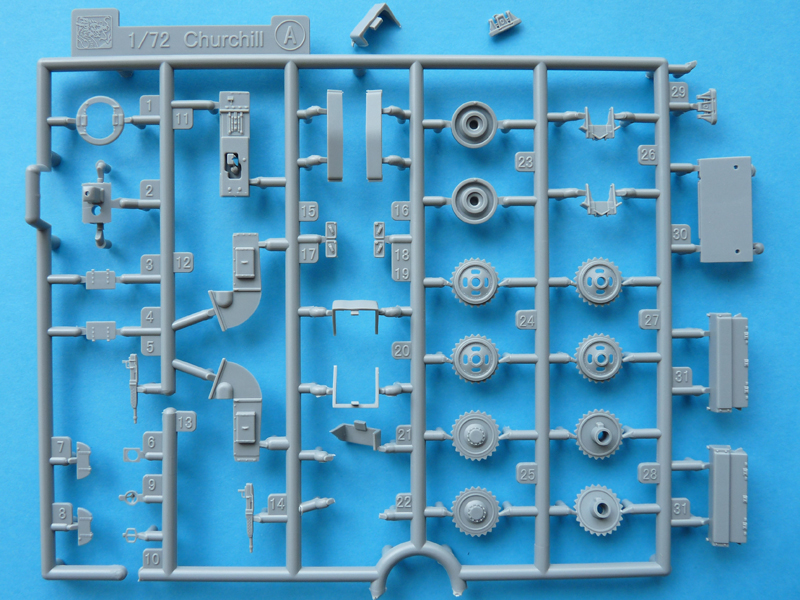 Sprue B has the "centipede" suspension and running gear details plus the gun barrel and towing shackles.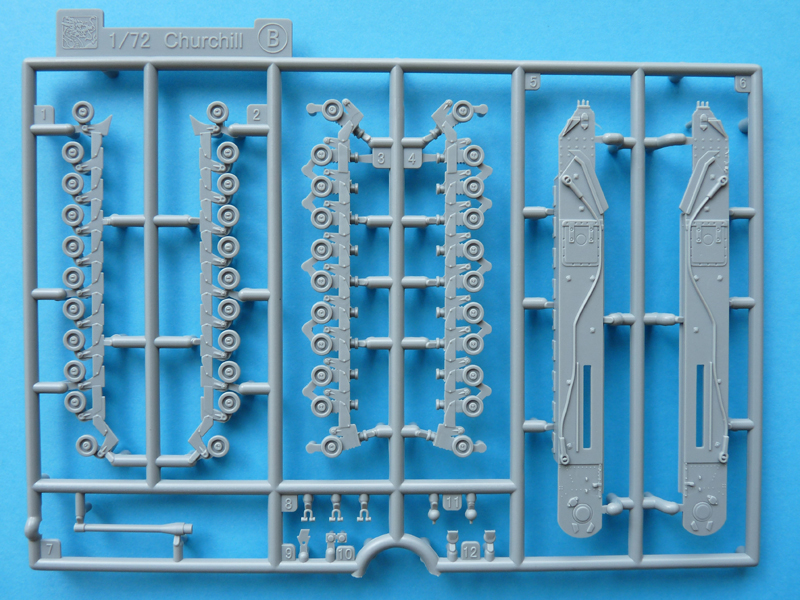 Sprues X and Y are the two pieces that make the main hull.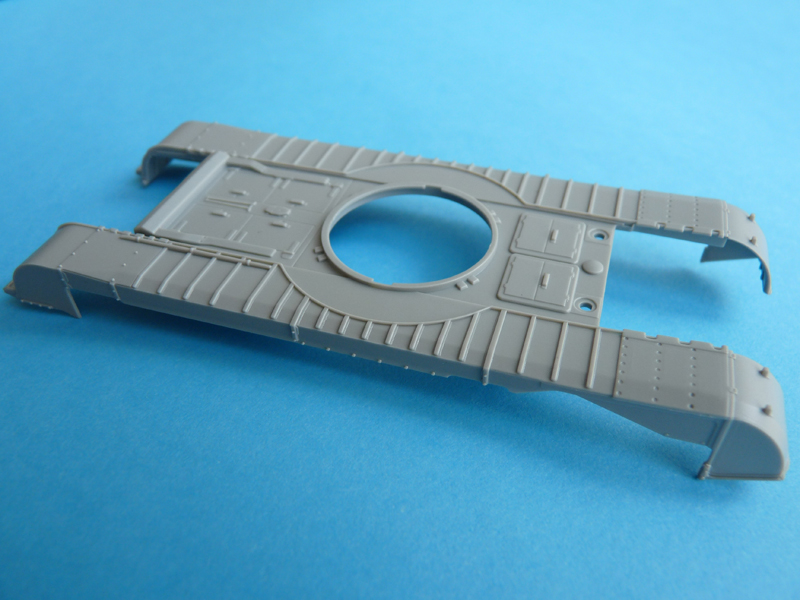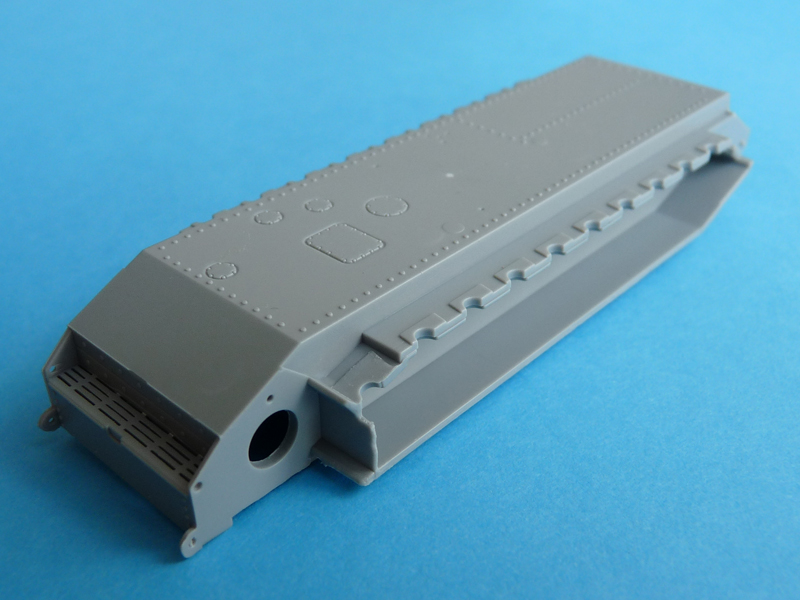 Sprue Z is the DS track, and is rather disappointing this time. The level of detail has not changed. You see the connectors between the sprue runner and the track ridges are so thick and spread so far on the ridges, that they broke off directly taking a part of the track with them. While this can be visually remedied by arranging the broken ridges to face inside I see this as a miss on the DML side.
Sprue D contains the specifics to the Mk. III – a welded cupola with a different turret box, a different engine deck with two additional fire extinguishers, an add-on fuel tank and a line connecting it to the hull.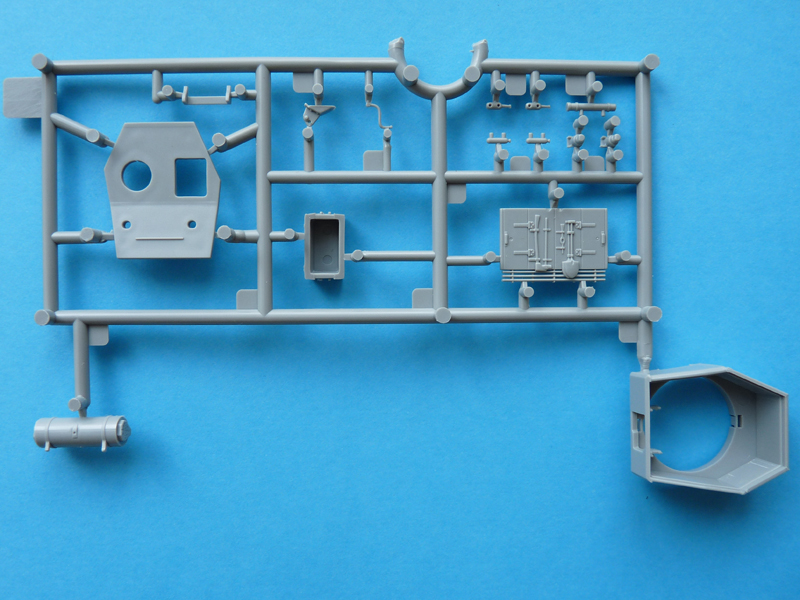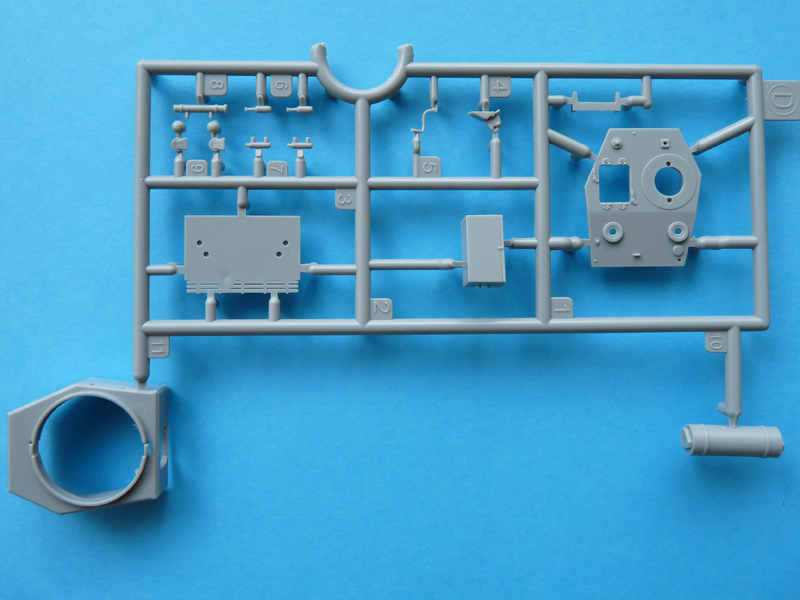 Oddly enough the turret is missing the close-quarters defense mortar on its roof – and it was present in the Mk. IV release. Oh well…
The most serious omission, however, is the lack of any deep wading equipment that was required for the Dieppe landings. While some tanks were sent with just muffler extensions, other Canadian tanks featured a full trunking kit, which is not included in the kit at all. This leaves you basically down to building a single machine – the desert option 1.
Don't get me wrong – this kit builds as quickly and pleasantly as its predecessor, yet the shortcuts taken by the manufacturer bite into the quality of the release, which considering the simplifications and the limited building options leave a "bad taste". Hopefully after the woeful LRDG release DML will look into the matter a bit more seriously.