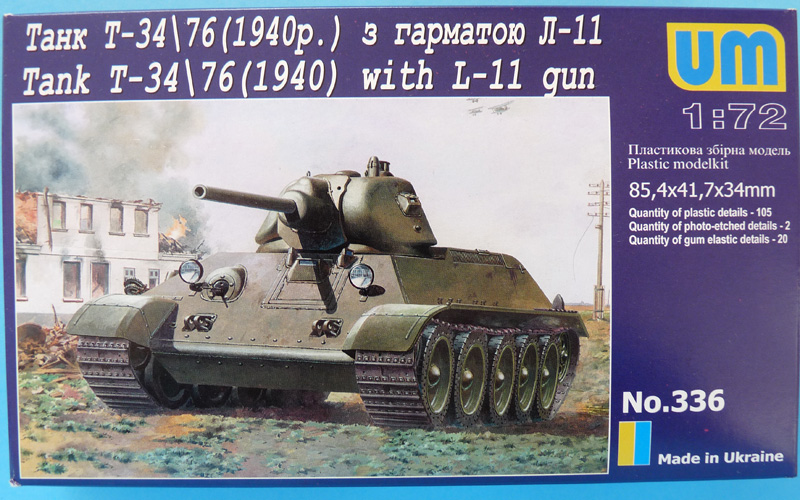 Early T-34s tend to be underrepresented in modelling, so it's really nice that UM has taken care of them. I bough this kit in the beginning of the year because I only had mod. 1943 in my collection.
I'll start with the PE and the decals (click on an image to see it full size). PE is really crude, especially the net over the engine. There are also the bolt-on armor for the MG and the ubiquitous tandem lumber saw.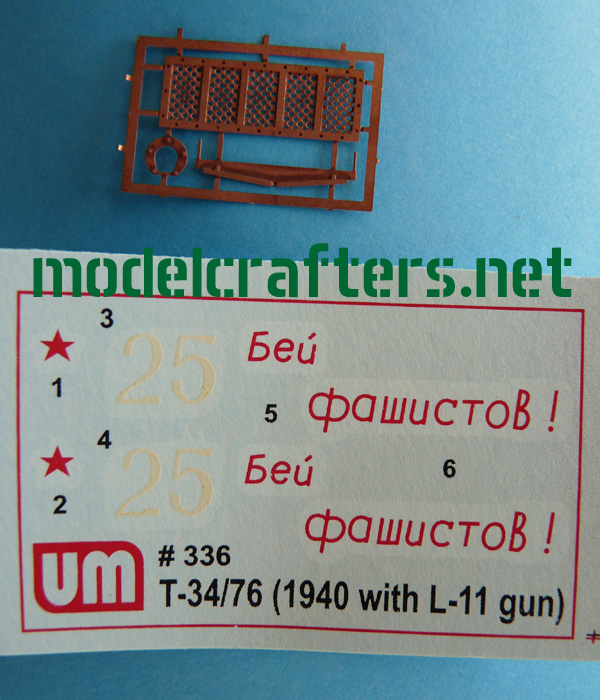 Decals for two machines:
– red star + white 25 from 11th mechanized corps in July 1941;
– "Bey fashistov" ("Beat/Kill the fascists") from the 4th tank brigade of the Bryansk front in October 1941.
Both schemes along with a parts diagram can be seen in the instructions: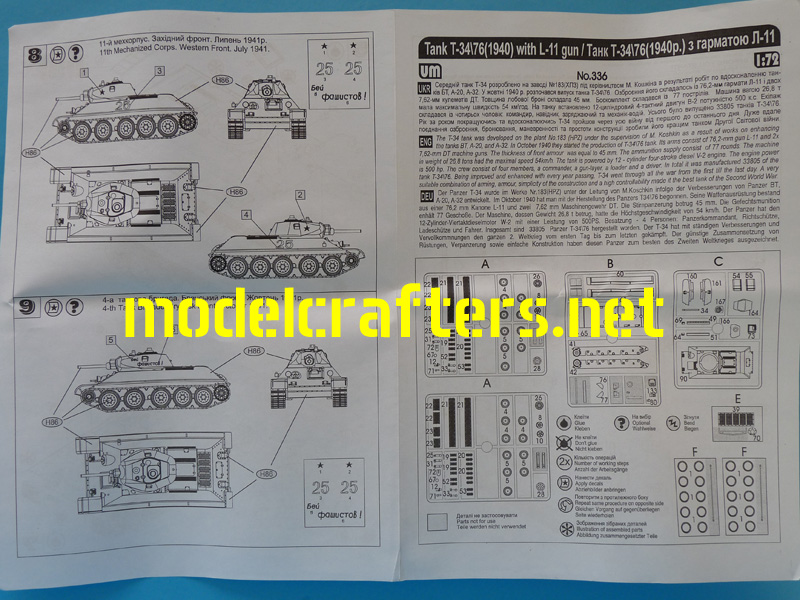 6 construction steps are provided. Albeit logical and seemingly clear they are sort of overloaded and don't show the complete sub-assemblies :-/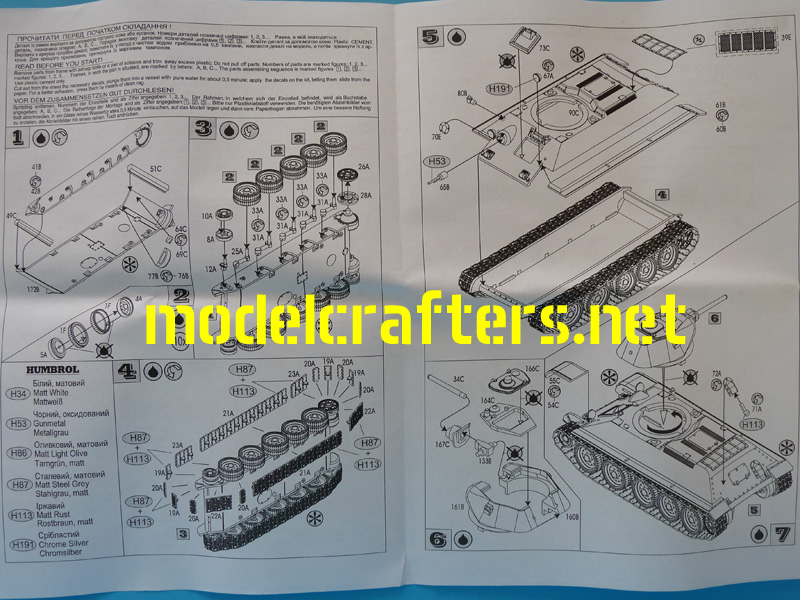 The sprues are packed in a transparent plastic bag; decals and PE are in their own smaller bag within.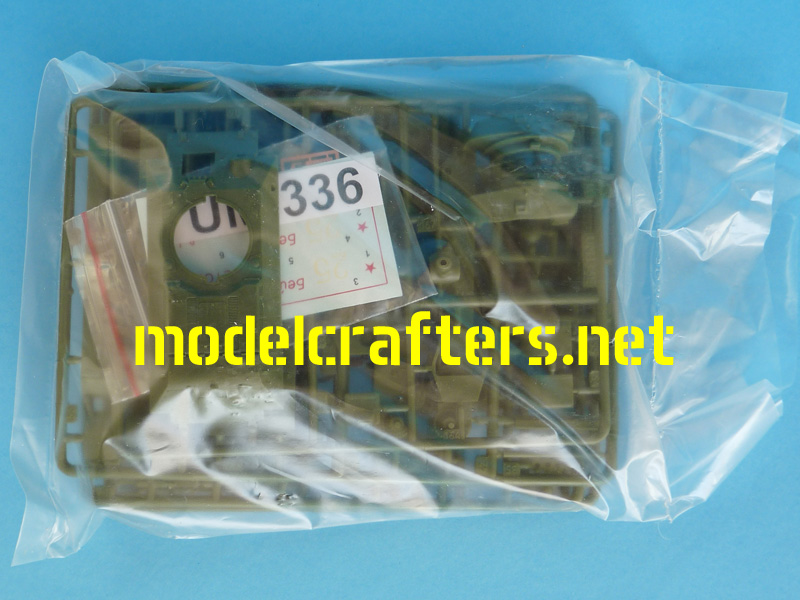 Here's the top sprue. As you will also see further down the kit is universal and also makes the F-34-armed tanks. Parts 49 and 51 are two different options for the join of the upper and lower glacis.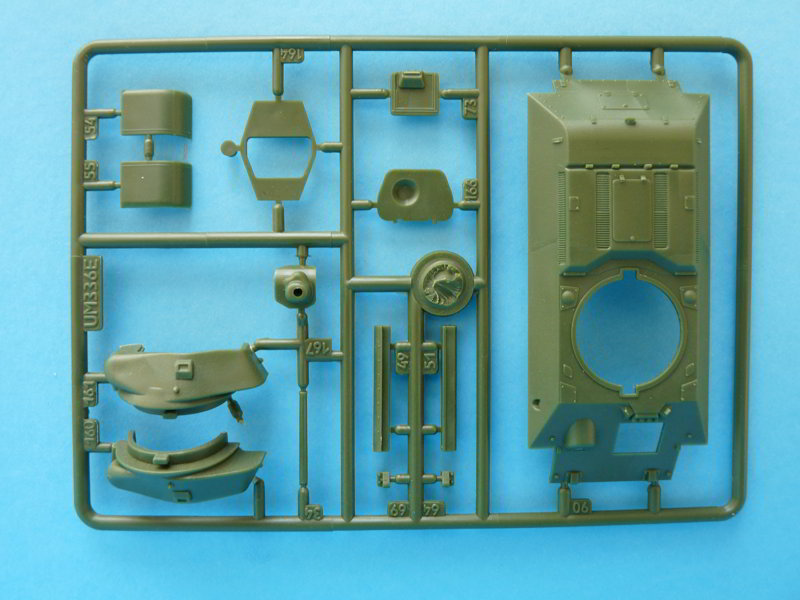 Upper hull itself is a single piece casting with a lot of detail on it at first sight, including driver's periscopes.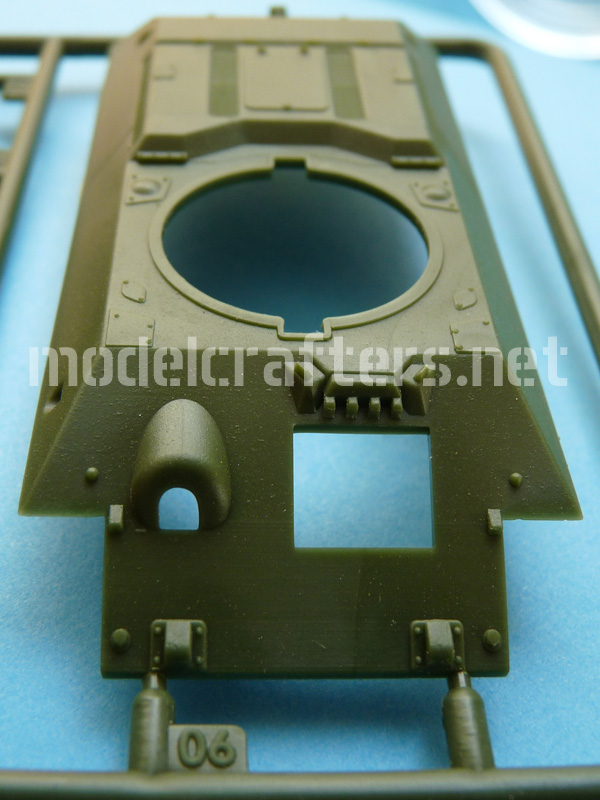 Note lack of weld seams, and towing hooks molded solid instead of split in two.
Bolts are more like dots – circular and small.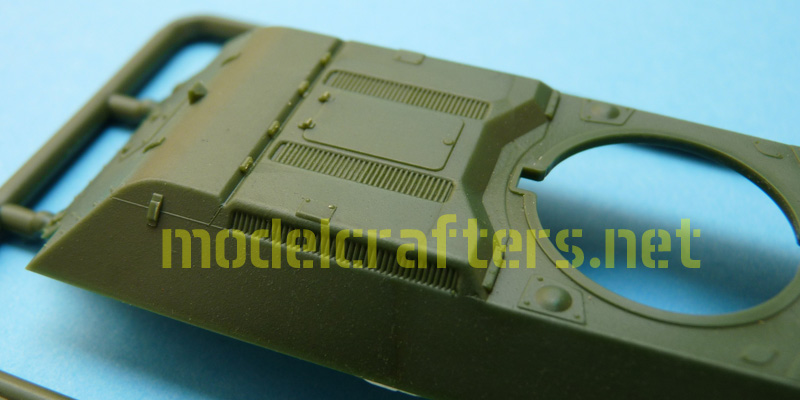 Upper engine hatch is denoted with a raised panel line.
There's an interesting space at the rear upper glacis, that sort of looks like a file. On the other hand you have to credit the proper depiction of hatches and hinges for an early machine.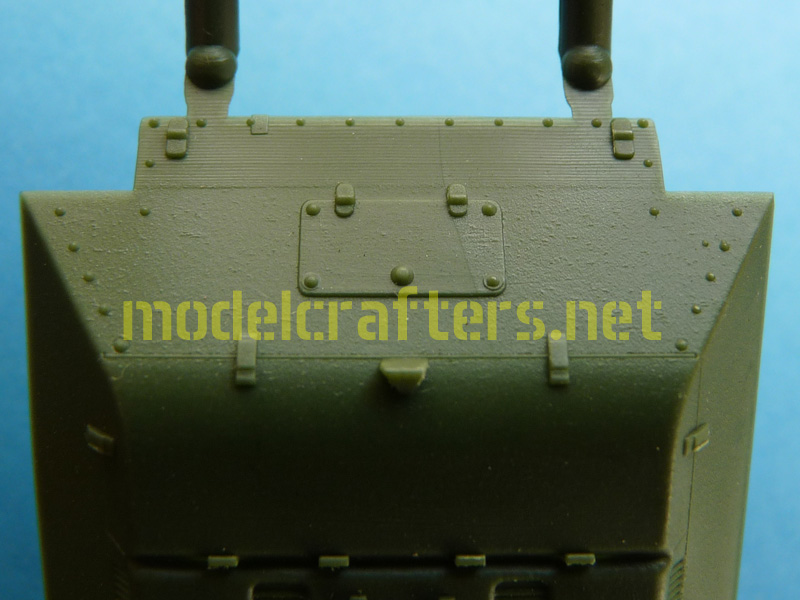 The protrusion at the top edge is actually the housing for the rear light.
Turret. Built out of two halves. The conical-headed bolts are properly depicted.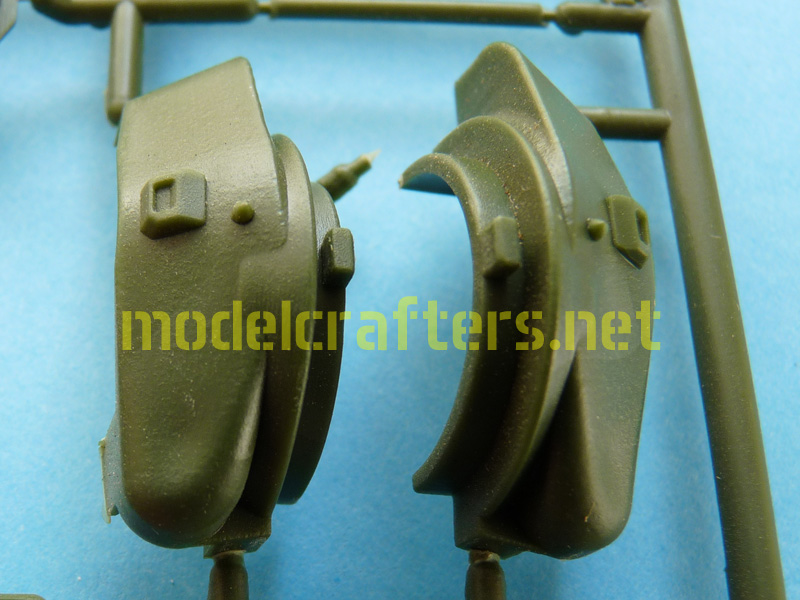 Notice sinkholes towards the front.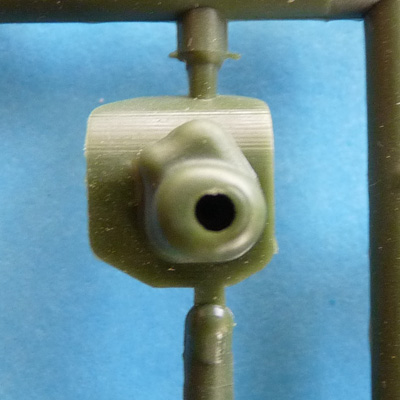 The L-11 gun mask – again file-like texture on the curved shield. No bolt details.
Next sprue – lower hull details.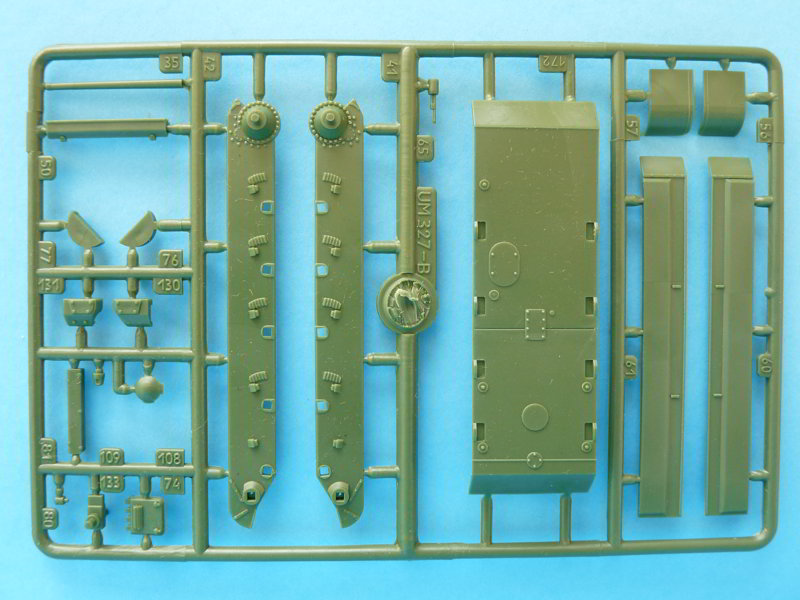 Suspension springs displayed as raised details.
F-34 gun casing details visible, as well as a separate fan and gunsight covers.
Fenders – thick and exhibiting ejection pin marks at the bottom.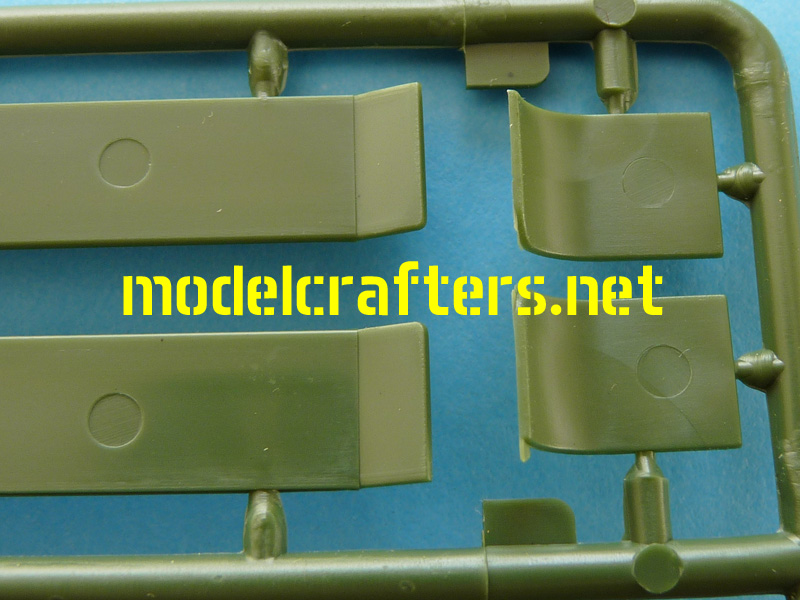 Running gear – two identical sprues with wheels and track + 2 external box-like fuel tanks.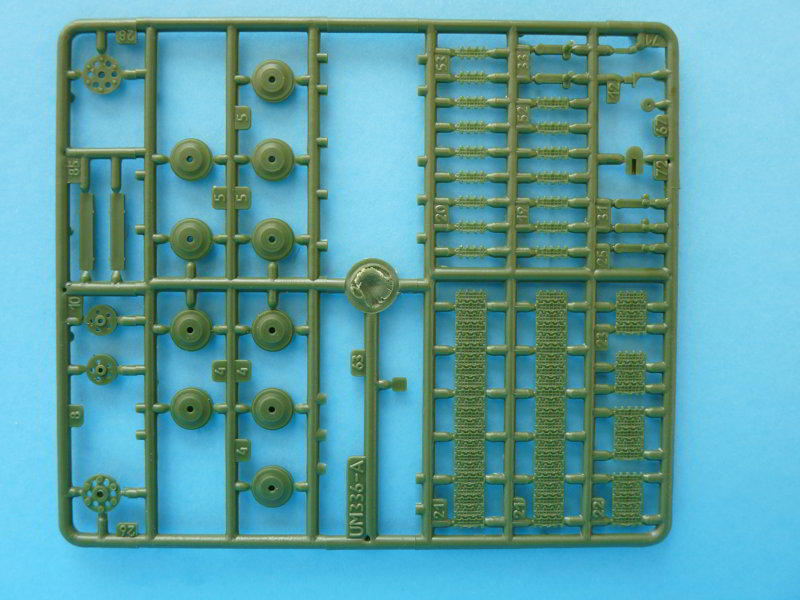 Details on idler and roadwheels.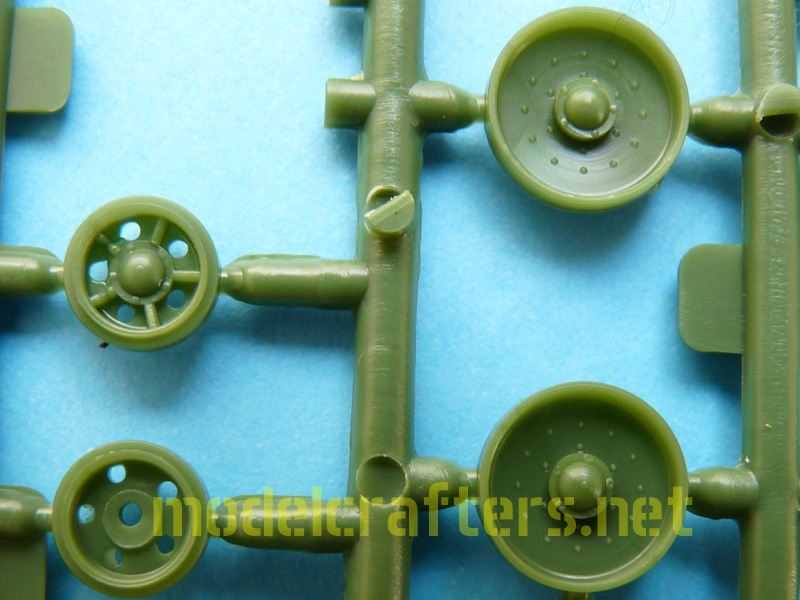 Drive sprocket – somewhat eccentric.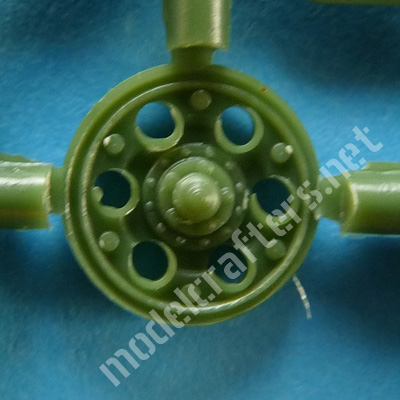 Track pattern on the inside.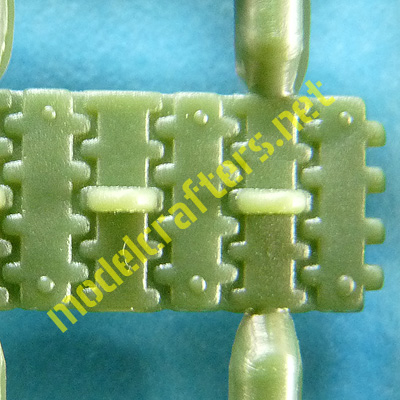 Outer pattern.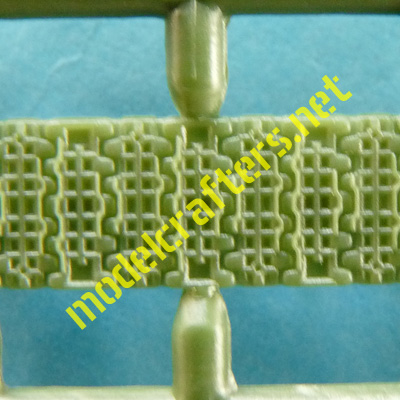 You've already noticed that the roadwheels  have no bandages – they are made from some sort of rubber-like material, as are the towing cables and their ends.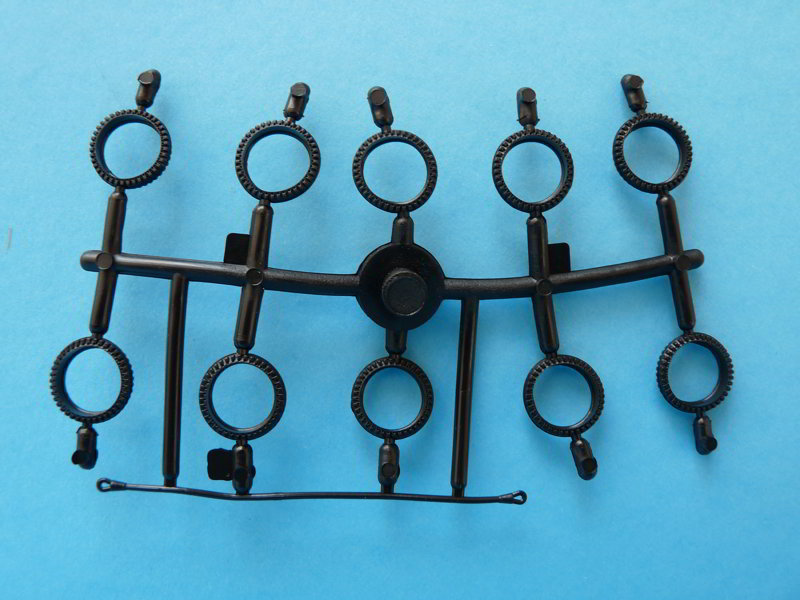 Closer look – detail's not really that good.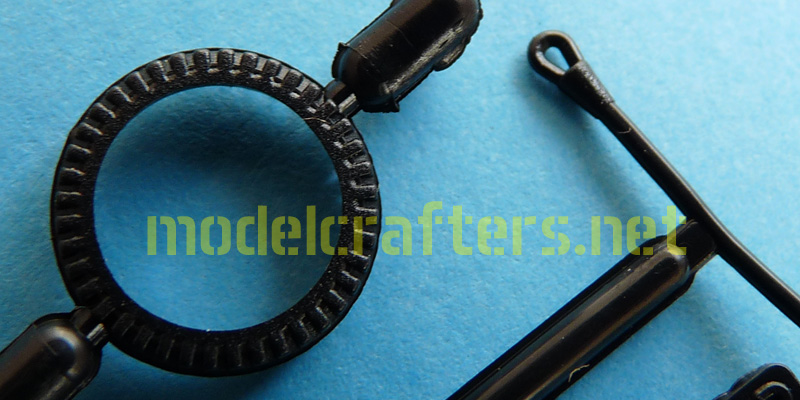 Considering that UM "rubber" is known to "eat" plastic and the weak and unrealistic detail – you'de be better off replacing the wheels altogether.
The main PROs for this kit are:
– readily available,
– competitively priced,
– correct outline,
– optional external fuel tanks,
– proper track pattern,
– more than one option available from this kit,
– relatively simple construction.
Basically – UM's early T-34 kits are a good canvas.
Cons:
– varying mold textures,
– simplified detail,
– shifted molds,
– some sinkholes,
– troublesome material picked for roadwheel bandages.
While some of you might argue the Dragon kits have taken care of most of these kits' deficiencies – DML early 34s tends to be harder to find and usually at least twice as expensive. Also, Dragon kits are not without their own faults, so it's up to you what you'd choose to do.