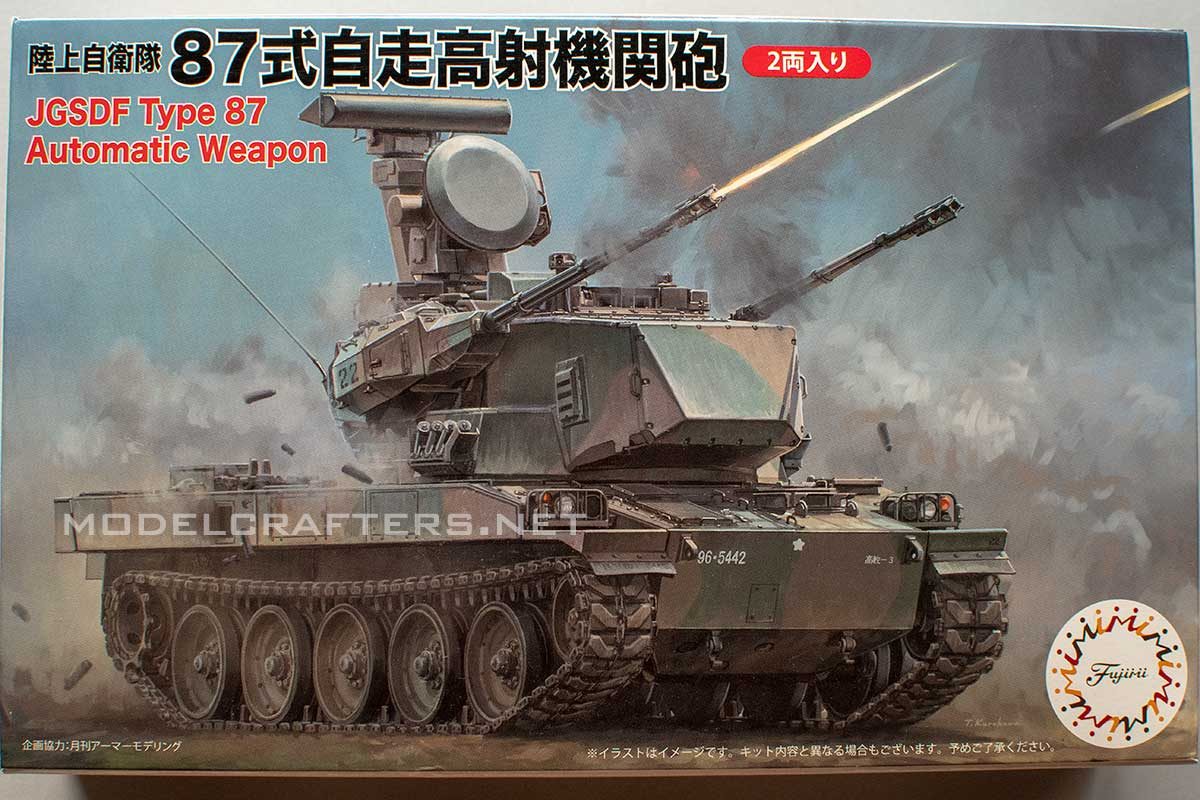 The Type 87 is a mobile air defense system, armed with two 35mm automatic Oerlikon cannons. While very similar to the German Gepard SPAAG it uses the Type 74 tank's chassis as a base, locally-produced acquisition and fire-control radars as well as other systems in a different turret.
As my father served in an air defense unit – such systems have always fascinated me, and when the opportunity came up I ordered this kit directly from Japan.
Fujimi tooled the Type 87 SPAAG in 2018, and offers 2 kits in 1 box with a number of decal options included in the decal sheet – you can build 23 individual machines from 7 different units. (Yes, I realize it's the same camo scheme!) Decals appear well-printed, in register, with saturated color, and even the gradient on the eagle head decal is "smooth" (there is no raster/pixelization). The decal film is cropped close to the borders of each design, so I don't think you'd need to trim it. Despite the overall flat surfaces I sure hope the Fujimi decals will work properly – I've never dealt with them to date.